PVTIME – Recently, Jiangsu Runyang Yueda Photovoltaic Technology Co., Ltd. (Runergy)'s 6GW high-efficiency PERC solar cell production project has been officially put into operation. Located in the Jianhu Economic Development Zone, construction of the project began in October of last year, and its pilot production line was completed in just 180 days. At full production capacity, the project will potentially produce an annual output value exceeding 4 billion yuan and create more than 1000 jobs.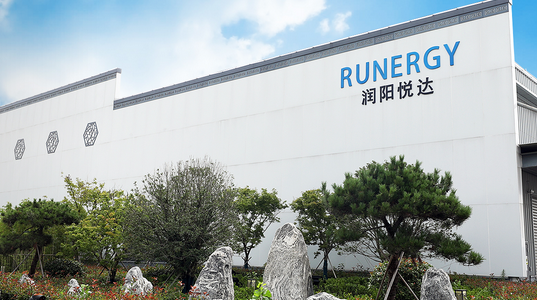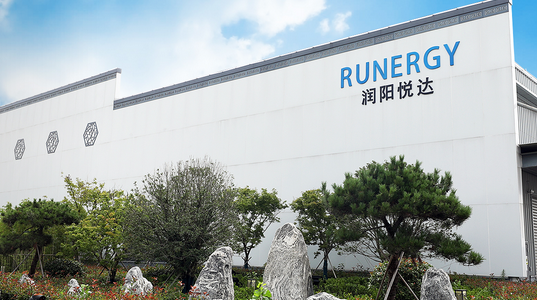 According to Duan Bo, General Manager of Jiangsu Runyang Yueda Photovoltaic Technology Co., Ltd., the production workshops of the 6GW high-efficiency PERC solar cell project has achieved the industry's largest single machine capacity, the highest degree of flexibility, and fully intelligent manufacturing. In addition to the application of traditional industrial automation and robots, Runergy also uses a large number of collaborative robots, AGV, iris recognition, and image recognition technology, which can realize the collection and analysis of big data, better guide management, and accelerate the progress of research and development.
Through the use of domestic and international advanced equipment with high degrees of automation and large capacity, the number of employees required to operate the lines has been reduced by more than 50% compared to traditional production lines, making It one of the most automated solar cell production projects in the world. With a high conversion efficiency of 23% and the lowest processing cost per watt in the industry, the high-efficiency solar cells produced by this project are favored by the market, and orders continue to flow in.
Duan Bo also said that Runergy's sales orders for 2021 have already been filled and signed. After the first 10 production lines are put into operation, another 5 production lines will be put into operation the week after, so as to realize mass production at the designed capacity. At the same time, the planning of a 13GW phase II solar cell production project is now underway. It is expected that new capacity planning will be completed by the end of this year to meet the demand of the future market. In addition, Runergy also plans on adding 20GW in cell production capacity through a three-year, three-phase plan. After all the projects are put into operation, the annual output value will exceed 20 billion yuan.