PVTIME – On May 13th, ReneSola, a world-renowned Solar PV Module manufacturer (backed by Zhongnan Industry), announced that they have won 35MW and 110MW in module tenders in the Brazilian market and is expected to achieve 200MW in shipments to Brazil for 2021.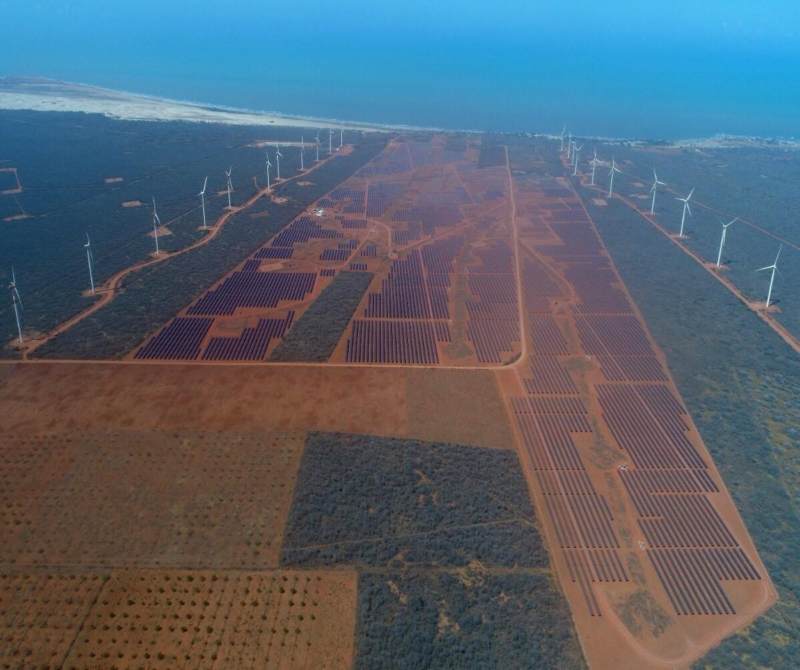 Despite the severe impact of COVID-19, Brazil's PV market has maintained a relatively stable growth trend. The installed capacity in Brazil has reached 7GW, and 45% of renewable energy will be realized by 2050.
Mr. Sky Wang (CEO) mentioned that although the PV market in Brazil has broad prospects, PV products exported to Brazil still need to be listed by INMETRO to enter the Brazilian market. Renesola products are listed by Brazil INMETRO, and the company has established a deep trust relationship with its Brazilian partners.
As a leading module export enterprise, Renesola has unswervingly promoted the global development strategy for many years. They have set up branches and offices all over the world in order to build a global sales network. The sales areas cover Asia, South America, Australia, etc.
In the Brazilian market, Renesola adheres to the localization operation strategy and has become one of the most popular PV brands with efficient products and high-quality services.
Mr. Sky Wang also said that Renesola will seize the marketing development opportunities to help Brazil adjust its energy structure and upgrade its industry with reliable products and professional services.
About ReneSola:
Founded in 2005, ReneSola is a leading international brand of PV modules. Leveraging its global presence with its worldwide offices, warehouses, expansive production facilities, and sales network, ReneSola is well positioned to provide the highest quality of green energy products and on-time services for EPCs, installers, and green energy projects around the world.
Having accumulated more than 21GW in sales worldwide, ReneSola serves a large number of customers around the world ranging from small rooftop owners to large solar farm developers. ReneSola is a reliable and long-term partner of its valued customers and investors.
About Zhongnan Industry:
Zhongnan Industry (a long term investor in ReneSola) is a subsidiary of Zhongnan Holding Group and was founded in 2011. The group aims to build a modern enterprise dominated by its two core industries, engineering construction and cultural creativity. Founded in 1988, Zhongnan Holding Group now has more than 80,000 employees and owns two listed companies, Zhongnan Construction (SZ000961) and Zhongnan Panshi New Energy (871460). Zhongnan Holding Group is a top 500 ranked Chinese enterprise whose total sales volume exceeded USD 40 billion in 2019.