PVTIME – ReneSola, a globally reputed and leading manufacturer of PV modules, has signed a 800MW of framework agreement with Zhejiang Xunneng for Solar PV module supply in 2020 & 2021.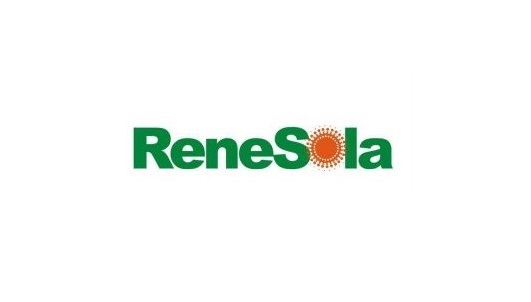 Based on the existing and successful mutual corporations, the parties have decided to take their business commitments to the next level and agreed to sign this 800MW long-term supply strategic agreement for the purpose of future cooperation and mutual benefits. According to the agreement, first 300MW will be supplied in the year of 2020, and the balance of 500MW will be delivered before the end of 2021.
"Zhejiang Xunneng is our old friend and loyal partner with excellent company management ideas and business credibility. We are very pleased to witness that our time tested business partnership is getting stronger with them. ReneSola will work on continuous innovation and improvement to achieve high level of customer satisfaction. Renesola Yixing's Solar PV Module manufacturing units will have a total production capacity of 4.5 GW at the end of 2020. We are confident that we will have a great and mutually beneficial cooperation ahead with Zhejiang Xunneng." Said Mr. Sky Wang, CEO of ReneSola Yixing Co., Ltd. Replying to a question related to Zhejiang Yuhui Unit debt asked by media, Mr. Sky Wang said that the company do not have any business relation with the Zhejiang Yuhui unit and this makes ReneSola Yixing Co Ltd a 100% debt free company.
"We are very pleased to work with ReneSola for our global pipeline supply. ReneSola's brand reputation is quite recognized by us and their product quality & aftersales service are all good. Our past experience with their products and services have been satisfactory and we look forward to have a more beneficial and rigid cooperation ahead with ReneSola which we are sure will have the satisfactory results at the end." Zhejiang XunNeng said the same.
About ReneSola:
Renesola is a leading & reputed international brand of PV modules. Leveraging its global presence with its worldwide offices, warehouses, expansive production facilities, and sales network, ReneSola is well positioned to provide the highest quality of SPV products and on-time services for EPCs, installers, and green energy projects around the world.
Having more than 20 GW of cumulative supply references worldwide, ReneSola serves a large number of customers around the world ranging from small rooftop owners to large solar farm developers. ReneSola is a reliable and long-term partner of its valued customers and investors.
About Zhejiang Xunneng:
Zhejiang Xunneng is an experienced company in project developing, constructing, and capital operation. Its core feature is the combination of industry and finance, considering the financial investment, its understanding of the new energy industry, the ability to obtain projects, funding and financing, project implementation, and the advantages of risk management
Its founding partner team has many years of experience in equity investment and fund management, and has led many successful cases in the field of new energy and rich experience in management, and has good domestic and foreign capital and capital resources.