PVTIME – On July 5, wire cutting equipment manufacturer Qingdao Gaoce Technology announced that it has signed an investment agreement with the Management Committee of Jiangsu Jianhu High-tech Industrial Development Zone.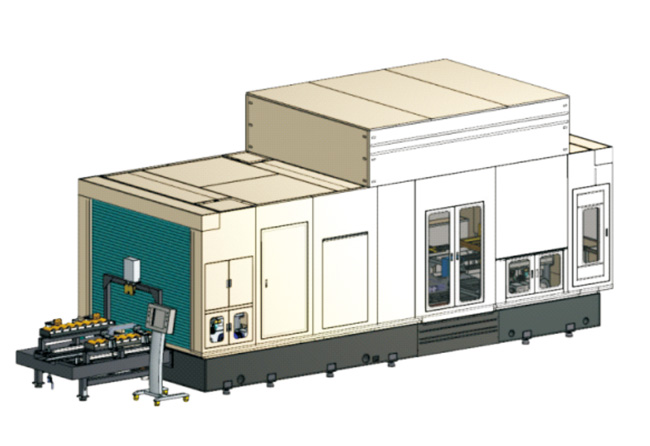 GC-GP750 Full-automatic Diamond Wire Multi-silicon Squaring Machine (Source: Qingdao Gaoce)
According to the announcement, the company intends to invest in the construction of a 10GW monocrystalline wafer slicing project in the zone. The total investment of the project is about 700 million yuan (the specific amount is subject to the amount approved by the company's internal authority).
Based on its own core technology, Qingdao Gaoce has been continuously promoting the R&D and application of diamond wire cutting technology in processing high hardness and brittle materials such as photovoltaic silicon materials, semiconductor silicon materials, sapphire materials, and magnetic materials.
In 2020, as more countries around the world have set carbon neutrality goals, the photovoltaic industry has ushered in a new opportunity for rapid development, and photovoltaic silicon wafers are accelerating their development in the direction of "large size" and "thin slice". Through the implementation of this project, Qingdao Gaoce will be able to better grasp market opportunities, and utilize its technical and synergistic advantages in photovoltaic cutting to further enhance its operations.