Q CELLS doubles its U.S residential solar market share to 25.2% in 2019; holds 13.3% of U.S commercial market share
PVTIME – According to the Q1 2020 U.S PV Leaderboard Report by Wood Mackenzie Power & Renewables, Q CELLS is the market share leader for both U.S residential and commercial solar markets.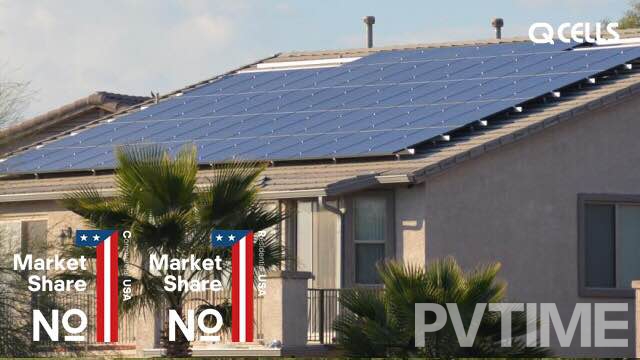 In 2019, Q CELLS almost doubled its share of the U.S residential market to 25.2%, a 14.1% increase year on year. The ranking also shows Q CELLS as the leader in the residential U.S solar market where it occupies a 13.3% market share.
This is the first time Q CELLS has achieved rank one for both residential and commercial markets in the U.S. With these achievements, Q CELLS becomes the first module manufacturer in PV Leaderboard history to have over 25% market share of the U.S residential solar market. Additionally, Q CELLS also broke the quarterly commercial solar market share record with 23.019% in the fourth quarter of 2019.
The U.S is regarded as one the most important solar energy markets in the world, and its growth is driven by many factors such as favorable policies, investment tax credits (ITC), and nationally established renewable portfolio standards (RPS). According to BloombergNEF data, the U.S solar market is expected to return to the world's second largest solar market with newly added installed capacity of about 14.9GW, surpassing India.
Q CELLS' commitment to quality drives business growth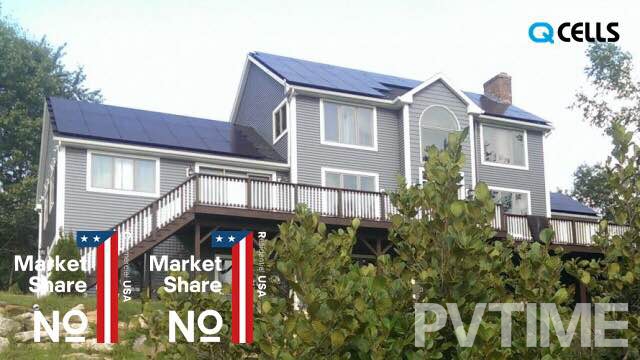 Q CELLS continues to provide high-quality modules and strives to meet customer needs. The Q.PEAK DUO BLK-G6+ solar modules, one the company's main products in the U.S, provides customers with up to 345 Wp of power and 25 year product and power warranties. It provides long terms reliability and has one of the lowest degradation rates in the industry, ensuring module performance will still reach 85% of its initial performance even after 25 years. Moreover, it's all black aesthetic is favored by the residential and commercial rooftops customers.
Q CELLS' new facility in Dalton, Georgia began production in February of 2019 and has been supplying customers with American products ever since. The facility is the largest solar module manufacturing plant in the Western Hemisphere with its 1.7GW annual capacity.
"For most solar enterprise, Q CELLS included, the United States is indubitably one of the most important markets, whether now or in the future." said Charles Kim, CEO of QCELLS. "Achieving the number one rank for market shares in both residential and commercial markets clearly proves Q CELLS' competitiveness on a global scale, our ambition, and our ability to consistently deliver customer satisfaction. Q CELLS will continue to make every possible effort to provide customers with the best products and services to further strengthen our positon as a market leader."