BEIJING, China, Oct. 15, 2019 /PVTIME/ — At 15:00 Beijing time on October 11th, Hanergy Holding Group Ltd. held a tripartite negotiation meeting with local government and staff representatives at its headquarters discussing the "Unpaid Salary Gate" incident, making progress.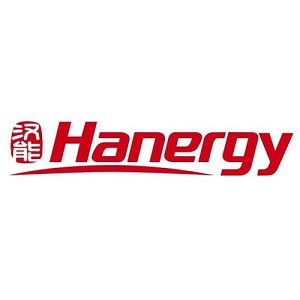 Reporters from Lanjiner arrived at Hanergy headquarters' building A gates 20 minutes prior to the meeting, joining some hundreds of people already waiting, all of whom were Hanergy employees. However, before the negotiation began, the employees were notified that the location had been changed from room 303 of building A to building B's conference room.
According to reports, those present at the negotiation included staff of the Beijing Municipal Supervision Bureau, Hanergy President Yuan Yabin and the representatives of the employees. The four-hour negotiation focused on resolving the issue surrounding employee payroll concluded formally at 19:50. During this time, the employees' rights defenders stood patiently outside the conference room awaiting the results.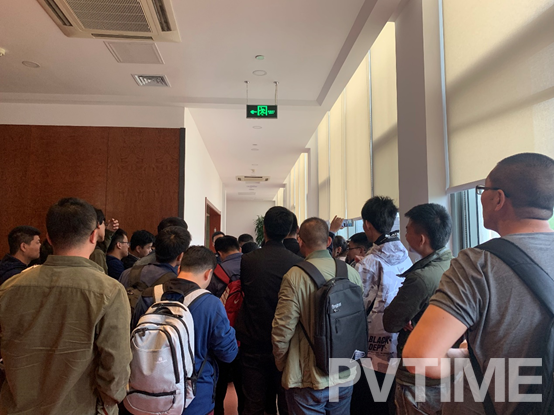 It is understood that the final outcome from this negotiation can be summarized into two points. First of which being Hanergy's willingness to pay 50,000 yuan to the staff present the next day to distribute on their own accord. After discussion among the employees and representatives, a decision was reached to give this money to a cancer affected staff member in order to help with their operation. Secondly, Hanergy promised to repay all salaries owed to the employees for the month of May if the company's funds were to arrive by the end of October. However, due to Hanergy's many failed promises, the employees refused to take another one for an answer, resulting in an unsuccessful negotiation.
According to those at the scene, staff members of the Supervision Bureau came out to comfort the staff during points of the negotiation, but from the start to finish, not one Hanergy representative came out to offer any updates.
"This time, the negotiation that we had placed high hopes on bore no fruit and left most of us disheartened. Until we receive a satisfactory resolution for this issue, we will continue to seek out ways to defend our rights!" A Hanergy employee told the Lanjiner reporter after the failed negation.
SOURCE: Lanjiner