PVTIME – Menlo Electric, the fastest-growing PV distributor in the UE, officially opens doors to its new regional headquarters right in the heart of Bucharest. With more than 20 markets covered and over EUR 12M in monthly revenues, Menlo Electric expands its reach by opening a Romanian subsidiary, Menlo Electric S.R.L. Among Menlo`s 7 logistic hubs spread across Europe, Romanian clients are granted the fastest delivery from warehouse in Constanta.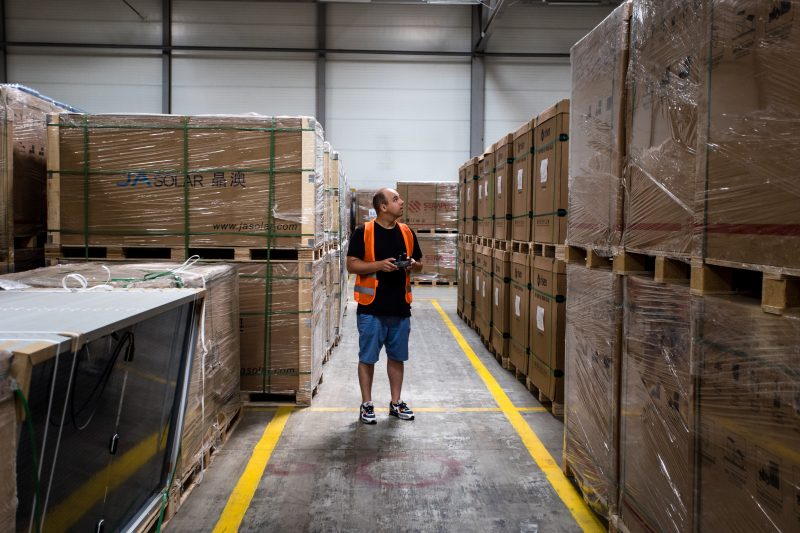 Menlo Electric is a top 5 EU distributor of top PV brands Jinko Solar and Risen Energy, as well as an official EU distributor of JA Solar, Sungrow, SolarEdge and FoxESS. The company was from the get-go built as an international distributor. The first EUR 2M in revenues came from sales to Germany and the Netherlands. Today, Menlo Electric delivers more than EUR 12M worth of goods per month to more than 20 countries, from Spain to Estonia and from the UK to Lebanon.   
"We delivered 50 MW of components to Romanian market in Q3 alone – amount sufficient to equip 10,000 houses with photovoltaic installations. By improving availability of top-quality equipment at affordable prices, we support Romania's energy transition. A regional office in Bucharest will help us grow our local partnerships faster, with sales, technical and marketing staff ready to answer our clients' needs. Our plan is to extend local clients portfolio to over 100 companies by the end of 2022." said Florin Dinu, Menlo Electric's Romania Country Manager.  
Menlo is also expanding its CSR activities in Romania. The company runs a program "Energy to power your future," which provides childcare institutions with photovoltaic installations – free of charge. The first installation in Romania will be carried out in Iasi ."Skyrocketing energy prices put a great strain on many institutions' budgets, leaving less funds to care for children needs. Therefore, together with our partners at Jinko Solar and Sungrow, we have decided to help a local facility." said Sebastian Stoica, Menlo Electric's Head of Business Development.