HONG KONG, Sept. 24, 2019 — Li Po Chun United World College of Hong Kong, one of the 18 United World Colleges, has built the largest campus solar project in a school setting with a total capacity of 403kW, in cooperation with Hong Kong-based Widex Technology Development Ltd.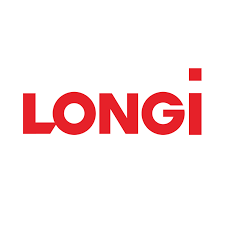 In response to the initiatives of Hong Kong's Renewable Energy Feed-in Tariff, the college has invested amount of HK$ 9 million in this solar project, covering 10 main buildings with 1168 pieces solar panels from France and China's LONGi.
According to the college, the project will generate over 480,000 kWh electricity per year, equivalent to the annual electricity consumption of 120 four-person households, and save about 6,000 metric tons of carbon dioxide over 25 years.
The project will generate annual revenues of HK$1.9 million which the college will allocate for its scholarship programme. By the end of the Feed-in Tariff in 2033, the project is projected to have gained HK$ 26 million in income to the college.
The solar project will also provide educational opportunities for students in the areas of STEM (A curriculum based four specific disciplines – Science, Technology, Engineering and Mathematic) and sustainability. College Principal Arnett Edwards said the project will also create the awareness of students and further motivate them to promote renewable energy not only in the college but also in their respectively communities across the 80 countries where they come from.
According to the college, around 58 percent of the students are non-local and some of them come from countries with in Asia and Africa with high incidence of poverty. Those students will bring their new knowledge from this project back to their own country and champion of the use of renewable energy.
The college chose to work with Widex because they offered industry-leading products with LONGi's high efficiency Hi MO X, Mr. Edwards also added.
A lot of solar projects in Hong Kong have been supplied by LONGi such as Bishop Hall Jubilee School and Oceanic Industrial Park, and the customers are very satisfied with LONGi's highest efficiency solar modules.
Source: LONGi Solar