OSAKA, Japan, Sept. 26, 2019 — LONGi launched its new generation Hi-MO X shingled module to Japan. More than 100 industry professionals, customers, partners as well as experts in renewable energy attended the seminar for an in-depth look at the new high-energy module designed for commercial and residential rooftops applications.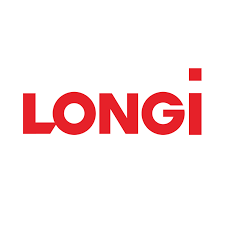 As the Japanese market pivots towards C&I and Residential applications of photovoltaic generation, Hi-MO X is well suited in Japan. Yoh Yasuda, Visiting Professor of Renewable Energy, Kyoto University pointed out that renewable energy is one of the resources with the best cost-performance ratio and highest return on investment.
Hi-MO X is a high-efficiency module using mono PERC technology and a shingled layout to achieve a leading front-side module conversion efficiency of 20%. Suitable for all rooftop installations, it is available in 400W (72-cell) and 350W (60-cell) peak power variants.
The full square monocrystalline cells are shingled seamlessly, with clearly defined and smooth lines that give a sleek and elegant appearance. An innovative design eliminates power losses caused by solder strip shading and a new cell series-parallel circuit design significantly increases power generation performance in shaded conditions. Additional benefits come from a low working current brought about by a cell string circuit design that reduces hot spots and effectively reduces hot spot temperatures.
At the seminar, Mr. Shimanaga, Editor-in-Chief of Solar Journal, a well-known industry media, and Mr. Gojo from Sumitomo Banking Corporation, discussed the financing and the return on investment of PV power stations in Japan. Mr. Gojo stressed that the power plants utilizing modules with better performance have higher bankability and may provide higher rates of investment returns.
Mr. Qin Chao, President of LONGi Solar Technology K.K., said, "Since the establishment of the LONGi Japan Company, our brand, products and services have been recognized by our Japanese customers and partners. We thank them for their trust and support and will continue to bring more high-efficiency products that creates higher investment value for our customers."
LONGi Solar Technology K.K. was founded in 2016 as a wholly-owned subsidiary of LONGi Green Energy Technology Co., Ltd, one of China's leading solar manufacturers and the most valuable solar technology company in the world.
Source: LONGi Solar