PVTIME – On January 18, LONGi announced that in accordance with strategic development needs, the company and the Xixian New District Development and Construction Management Committee of Shaanxi Province (hereinafter referred to as "Party A") and the Jinghe New City Management Committee of Xixian New District of Shaanxi Province (hereinafter referred to as "Party B") reached a cooperation agreement on the company's decision to invest in the construction of a 15GW monocrystalline solar cell production project in Jinghe New City, Xixian New District, Shaanxi Province.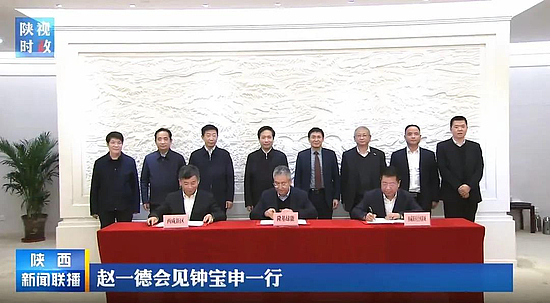 Photo of the signing ceremony (Source: Xixian New District)
A LONGi Green Energy Technology Co., Ltd. holding subsidiary (Party C) will invest approximately 8 billion yuan into the project. The project is slated to be put into production in March of 2022, and the specific implementation progress is subject to the approval progress of the company's internal authority.
According to the investment agreement, within one year after the project is put into production, the three parties will begin the construction of a monocrystalline module production project with an annual output of 15GW. Party C can implement the project in phases according to market conditions and the production capacity of Party C's modules. Specific matters will be discussed separately.
LONGi said that the project investment agreement signed this time is in line with the company's strategic needs for future cell capacity planning. This investment will help the company further increase its production capacity of monocrystalline cells, give full play to the company's leading advantages in cell technology, seize opportunities in the photovoltaic market, and improve market competitiveness.