Jolywood– Jolywood Solar announced a distribution agreement with the energy depot, a well-known Australian installer and distributor, to introduce the best N-type TOPCon modules to the Australian market through concerted effort.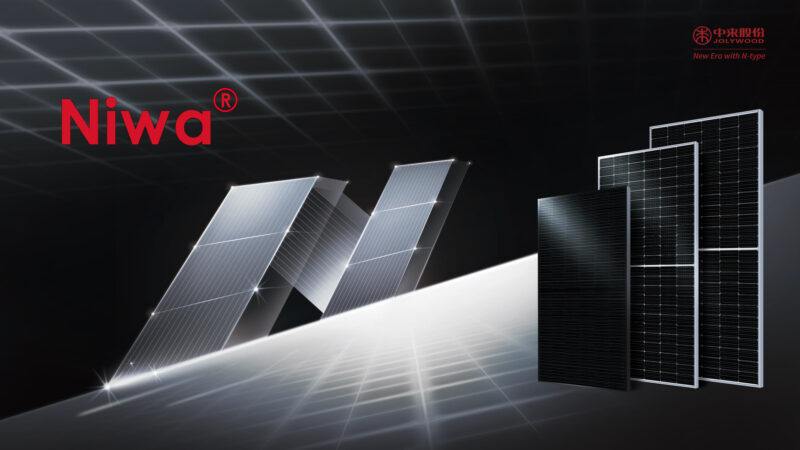 The agreement involves Jolywood's latest Niwa Black second-generation all-black N-type TOPCon bifacial module based on Jolywood's latest N-type TOPCon 2.0 technology, boasting higher efficiency, higher reliability, longer service life, and free of LID, while highlighting a more exquisite appearance due to an all-black aesthetic design. Australia is one of the most important markets focusing on rooftop solar projects, and still with huge potential. Australia's climate and sunlight conditions are natural advantages for the development of photovoltaics. The average sunshine duration here is 7 to 8 hours per day and the solar radiation is up to 58 million petajoules a year, that's why Australian residents like to install photovoltaic panels on their roofs to enjoy this "gift of nature".
In recent years, the development of rooftop photovoltaics has remained stable in Australia. Local customers have very high requirements for modules, including not only higher efficiency and reliability but also better appearance. Therefore, the all-black modules with its aesthetic design are more popular in Australia, which has also reinforced Jolywood's determination to enter the Australian market. The Niwa Black second-generation all-black N-type TOPCon bifacial modules can meet Australian customers' all requirements for high-quality modules.
Jolywood has committed itself to the N-type TOPCon technology for many years and has mastered the most advanced N-type TOPCon technology in the world. Empirical data show that compared with traditional PERC modules, the N-type TOPCon module can bring higher efficiency and increase 3% additional income for customers.
The Energy Depot is a well-known distributor with a large customer base in Australia. Speaking of the cooperation, Dr. Liu Zhifeng, Vice General Manager of Jolywood, said: "We are very glad to cooperate with The Energy depot. The cooperation will help us ship at least 60MW N-type TOPCon modules a year. It's a stepping stone for us to enter the Australian market. In the future, we will bring more high-quality modules, and contribute our efforts to the development of renewable energy in Australia."
John Kurta, Managing Director of The Energy Depot said "we are very proud to offer Jolywood modules to Solar Retailers across Australia. The Niwa Black N-type bifacial is an exciting high-quality module that represents great value to Australian home-owners."