PVTIME – On January 10, Jolywood released its annual performance forecast for 2020. The company is expecting to realize a net profit of between 90-115 million yuan for 2020, a year-on-year decrease of 52.71-62.99%.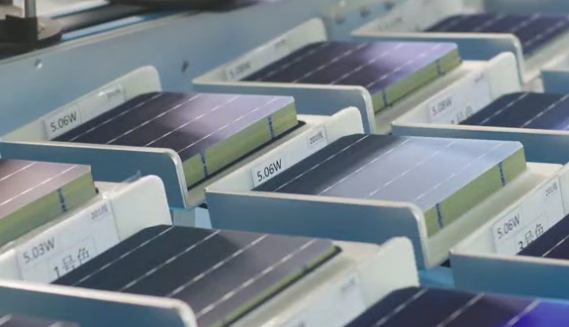 Jolywood manufactured solar cells (Source: Jolywood)
The company said that the estimated impact of nonrecurring gains and losses on net profit for 2020 to be about 125 million yuan. The amount of nonrecurring gains and losses during the reporting period is mainly due to the large losses of private equity funds purchased by the company and government subsidies received by the company and its holding subsidiaries during the period.
Regarding the private equity funds subscribed by the company, the company has entrusted a team of lawyers to adopt corresponding legal measures, and intends to file suits against fund managers Shenzhen Hongsheng Asset Management Co., Ltd. and Zhengfan Investment Co., Ltd.; the fund trustees Shenwan Hongyuan Securities Co., Ltd. and Guotai Junan Securities Co., Ltd.; and the obligors Li Pingping and Li Xiang.
Excluding nonrecurring gains and losses, the net profit attributable to shareholders of listed companies during the reporting period was 215-240 million yuan, an increase of 13.34%-26.53% from the same period last year (189 million yuan).