PVTIME – JA Solar's 2.8MW distributed PV power plant in Xuzhou, Jiangsu Province, is connected to the grid recently.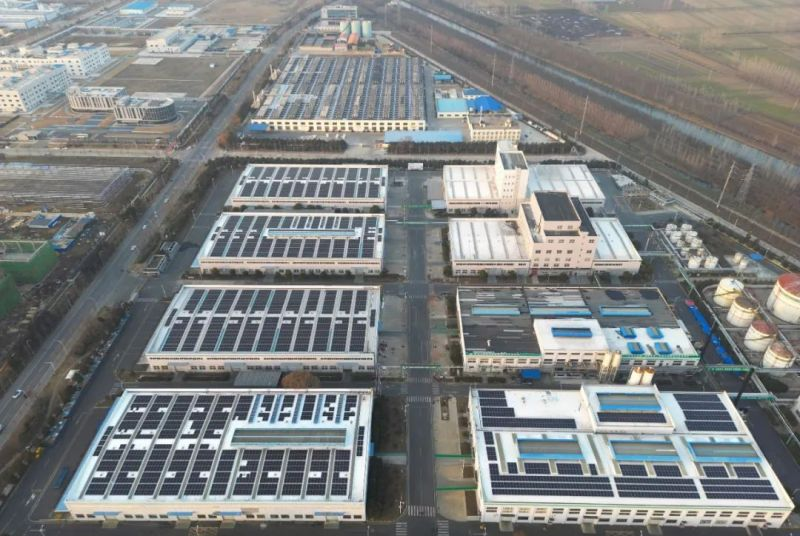 Located in the park of Oriental Yuhon Xuzhou Woniushan New Waterproof Material Co., Ltd, the solar farm started construction on December 12, 2022 and was finished in 38 days for connection to grid on January 18, 2023. Most of the power generated will be consumed by companies in the park, with the remainder supplied to the grid. 
The JA DeepBlue 3.0 bifacial dual-glass modules with the power of 545Wp and 550Wp are installed on the roofs of five factory buildings used to make TPO waterproof material. The modules are manfactured with p-type Percium+, gallium-doped silicon wafers, halfcell and MBB technology to bring excellent power generation performance.
After the power plant is put into operation, it will generate about 2,837,900 kWh annually on average, and in 25 years, 70,932,700 kWh in total, which translates to the saving of 21,445 tons of standard coal and the reduction of 71,270 tons of CO2 emissions.