PVTIME – Recently, Brazil's largest rooftop solar project to date, was officially put into operation. The project's high-efficiency PERC modules were supplied by JA Solar, a world-leading manufacturer of high-performance photovoltaic products.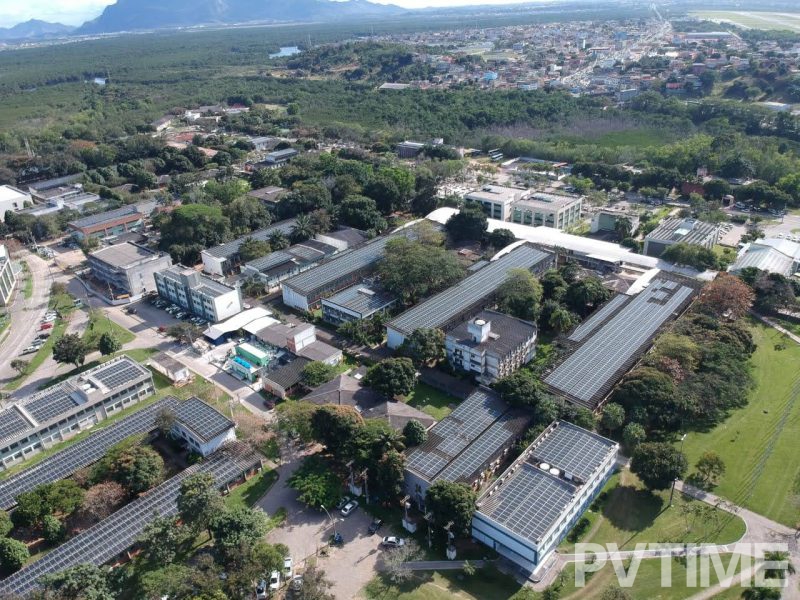 The system was implemented at Federal University of Espírito Santos (UFES), one of the top institutions of higher education in Brazil. With 5.44MWp, the solar power system consists of 17,400 solar modules in total, which are distributed across several rooftops throughout the campus. In addition, the system will generate 7.77 million kWh per year, and provide a 30% reduction to the energy bill. Moove Energia Solar, a renowned renewable energy solutions provider in Brazil, developed, designed, and constructed the rooftop project with exceptional quality and care, which ensured the successful and timely completion of the project.
The Principal of UFES, Reinaldo Centoducatte, emphasized the importance of solar plants for the sustainable development of the university, the electricity savings the system offers, and provided a strong guarantee for the project's return on investment.
For Marcelo Orrico, CEO of Moove, the rooftop PV system was not only the biggest its kind in Brazil but also the most challenging turn-key project its team has developed to date.
Claudio Loureiro, General Manager for JA Solar Brazil, highlighted that the project's success was due in part to the utilization of high efficiency modules produced with PERC technology which offer a lower LCOE and provide higher cost to benefit for the consumer.
JA Solar has been operating in Brazil since 2015 and has seen significant growth in the local market through establishing great cooperative relations with a number of large-scale power plant developers and renowned distributors. Going forward, JA Solar will continue to provide the most advanced technology and products to its Brazilian customers and contribute to the local new energy development.