CHANGCHUN, China, January. 2, 2019 /PVTIME/ — Ingeteam has supplied its technology to a 240 MWp solar PV plant in Vietnam. The Xuan Thien Thuan Bac PV project is the largest one that Ingeteam has supplied to date for the solar sector in Southeast Asia.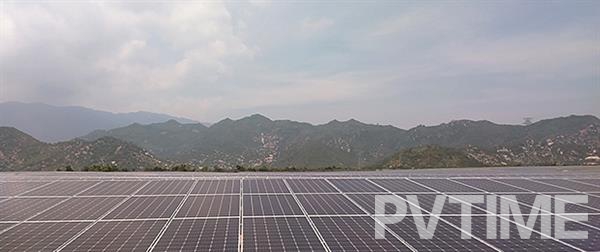 The company's supply comprised forty 5 MW Inverter Stations, two 3.4 MW Inverter Stations, 220 kV plant substation, string combiner boxes, SCADA system and the PPC (Power Plant Controller).
In total, this photovoltaic project, located in the province of Ninh Thuan, has an installed power of 240 MWp. This is the first order that Ingeteam has received from the Xuan Thien group in Vietnam which, up to now, had focussed its activities on the construction of hydropower plants.
The Inverter Station made by Ingeteam is a turnkey solution comprising the PV inverters and all the low and medium voltage equipment, all supplied ready for immediate field connection. Ingeteam has also developed the transmission substation for the Xuan Thien Thuan Bac PV plant with a 220-kV output, and the protection, supervision and communication systems, as well as the EVN interface and the plant control system (PPC).
In 2019, Vietnam has positioned itself as the market reference in Southeast Asia's solar sector, given that it will close the year with 5.5 GW of installed PV power, which is almost half of all the power that has been installed this year in this region. This boost to solar energy goes hand in hand with the minimum price guaranteed by the government in the form of a feed-in tariff.
The Xuan Thien Thuan Bac PV plant, which is set to be connected at the end of January 2020, will avoid the emission into the atmosphere of 28,000 tons of CO2 per annum.
SOURCE: Ingeteam