PVTIME – On January 7, the People's Government of Aba County and Huaneng Sichuan Hydropower Co., Ltd. (hereinafter referred to as "Huaneng") signed a photovoltaic resource development cooperation agreement.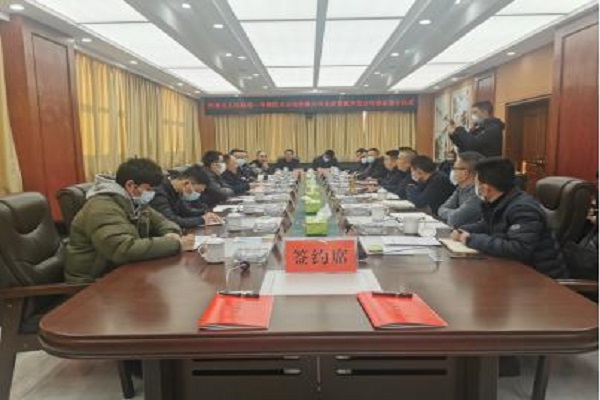 Photo of the signing ceremony (Source: Aba County People's Government)
According to the agreement, the project has an agreed investment of 15.4 billion yuan and a total installed capacity of 3.85GW, including 1.1GW for the Chali photovoltaic base, 2GW for the Luo'erda photovoltaic base, 400MW for the Mai'erma photovoltaic base, and 350MW for the Jialuo photovoltaic base.
Zhao Mingchuan, Director, Deputy Secretary of the Party Committee and General Manager of Huaneng, Su Jun, Secretary of the CPC Aba County Party Committee, and Chen Baohua, County Head of the County People's Government attended the signing ceremony.
Speaking on Huaneng's development history, investment strength, technical support, and achievements in Aba. Zhao Mingchuan said that he hopes to continue the long-term partnership with the local party committee and government of Aba County in an effort to jointly promote the development of photovoltaic resources, increase the income of the people, and contribute to poverty alleviation.
Su Jun, on behalf of the CPC Aba County Party Committee and County Government, welcomed Huaneng Sichuan Hydropower Co., Ltd.'s investment in Aba. He said that Aba County will certainly create the best business environment for companies and enterprises investing in the county through its open mind, positive attitude, good services, pragmatic measures, and preferential policies, and strive to start the construction of the projects as soon as possible.