• Global PV installations to reach approximately 200 GW by 2025; share of total electricity generation to grow from 1.5% to 25% by 2050
• Levelized Cost of Energy (LCOE) comparison projected to decrease another 25% across the next five years
• Non-stop PV innovation across the industry: cell, module, wafer, printing, processing and storage innovations will continue to drive cost reduction and increase adoption
PVTIME – Heraeus Photovoltaics, a leading technology solution provider for the renewable energy industry, today shared a forecast that indicated COVID-19 has not affected the current momentum and long-term worldwide growth of solar energy.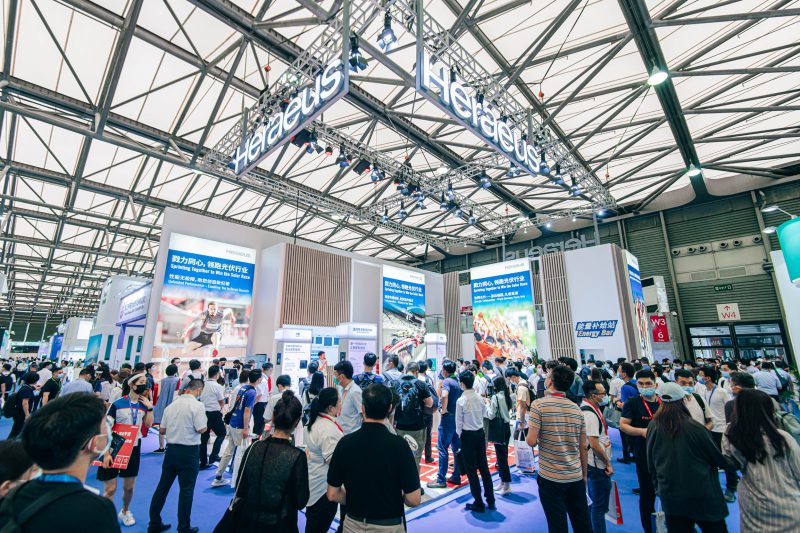 "While the pandemic has had a crippling effect on many industries, PV has been the most resilient renewable energy source during this time. It remains on a growth trajectory both currently and in the long-term," said Ms. Wen Zhou, President of Heraeus Photovoltaics. The forecast by Heraeus Photovoltaics is based on market analysis, key trends and extensive interviews with customers and stakeholders in the PV value chain. It cites five major factors that will continue to drive growth:
Heraeus Photovoltaics believes annually global PV installations will nearly double by 2025
According to the International Renewable Energy Agency (IRENA), solar energy was responsible for 23% of the world's total global renewable energy power generation- 584 GW of capacity compared to hydro (47%), wind (25%) and other (5%). However, of the 176 GW in total renewable capacity that was added last year, solar led with 56% compared to 34% for wind installations. Heraeus expects this growth momentum to continue, especially in the short-term.
Another factor is favorable government policies that are embracing solar and renewable energies. Currently 143 nations and 100 major cities have adopted net-zero carbon emissions policies and programs. While some countries have ended or curtailed subsidies, solar energy growth has remained largely unaffected. Based on industry research and input from its global network of PV trading partners, Heraeus is projecting that new annually PV installations will nearly double by 2025, reaching 200 GW of new capacity in five years. Ms. Zhou observed, "the fact that PV is continuing to grow without subsidies or market incentives is a positive indicator that solar is not only establishing itself as a significant energy source, it is also sustainable."
Renewable energy sources will grow significantly by 2050
A recent study commissioned by the International Renewable Energy Agency (IRENA), projects significant growth in renewable energy production (such as wind, solar, bioenergy, and hydro) compared to legacy energy sources (such as coal and fossil fuels). By 2050, a transformative energy scenario will increase renewable energy from 25% to 86%; solar energy is expected to grow from 1.5% to 25% of total electricity generation over that time period.
The pace of Industry innovation continues uninterrupted
The PV industry, unlike mature traditional energy sources, has not experienced an "innovation ceiling." Non-stop innovation continues across the value chain, producing continual improvements in cell technology, module technology, wafer technology, processing and printing. Dr. Albert Lu, Head of Business Development, remarked, "PV innovation continues to help drive down the cost of cells, modules, installations and, most importantly, the per-watt cost of energy." Dr. Lu added that new applications utilizing advanced module technologies, particularly in densely populated cities, will create a second wave of solar growth. He said, "Eventually, innovations like see-through solar panels will be manufactured and used on windows of commercial buildings, skyscrapers and high-rises. When PV can go from solar farms to city installations, that type of critical-mass power generation will create a global tipping point for PV."
Metallization is key for PERC to achieve 24%
Heraeus Photovoltaics continues to design next-generation conductive silver pastes to enable customers to produce higher-performing cells and modules. According to the latest efficiency roadmap of PERC from the Institute for Solar Energy Research (ISFH), the key factors for PERC going further are "advanced metallization technology" and "multi wire+ finger 10um" which are all related to metallization process. Heraeus is confident that customers will be to achieve the industry goal of 24% PERC efficiency by offering them our advanced metallization solutions with ultra-fine-line and superior contact while selective emitter protection products.
The Levelized Cost of Electricity (LCOE) continues its cost-reduction glidepath
LCOE, a comparative benchmark for various energy generation technologies, shows that utility-scale solar costs continue to decline, making it an even more economically attractive source of energy moving forward. Global research and advisory firm LAZARD's most recent LCOE study projects that since 2009, solar's LCOE has dropped an impressive 90 percent, faster than coal, nuclear or gas peaker. "And combined with the Heraeus database, solar PV will decrease another 25% by 2025. Solar continues to prove it can compete as a reliable and affordable clean energy source," Ms. Zhou added.