PVTIME – GS-Solar has recently announced that the conversion efficiency of its mass-produced heterojunction (HJT) solar cell has reached 25.2%. This is currently the record for mass-produced HJT cells on the market and the results have been certified by TÜV Nord.
TÜV Nord test report (Source: GS-Solar)
According to GS-Solar, the breakthrough in conversion efficiency is achieved through the following technological achievements:
First, implementing improved screen printing design and using a newly developed silver paste that allows for better conductivity and welding performance. Silver paste consumption per cell has been greatly reduced to 120mg, bringing the cost of producing a cell down by 8-12%. It is expected that further material innovation in the future can help reduce silver consumption to 100 mg without the need for special developments in module technology.
Second, the transmittance of the amorphous silicon film has been further improved, which can increase cell conversion efficiency by more than 0.2%.
Third, the use of new magnetron sputtering TCO materials and an improved design of multi-layer transparent conductive films on mass production equipment can boost current gains of more than 100mA and efficiency gains by more than 0.15%.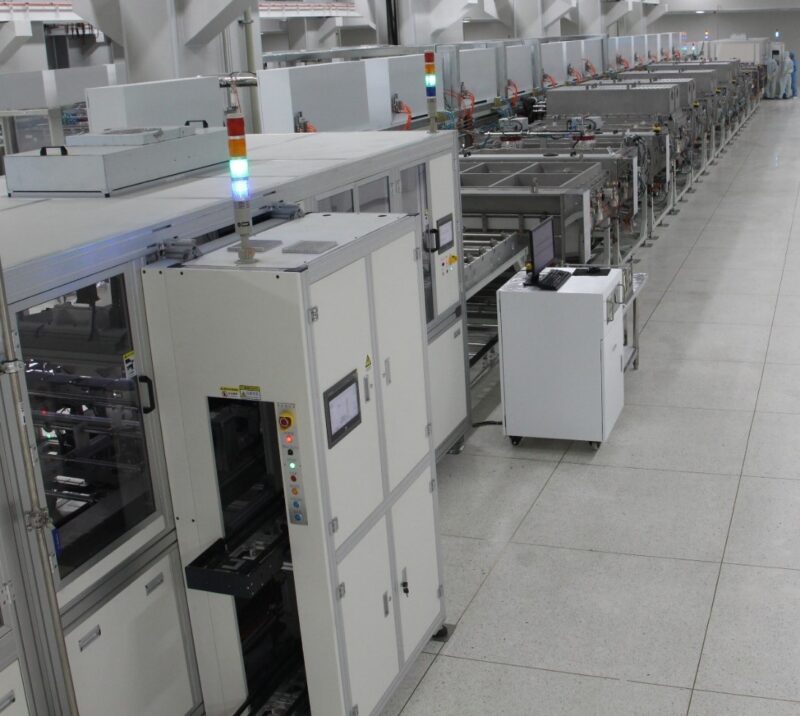 PVD equipment independently developed by GS-Solar (Source: GS-Solar)
It is also worth mentioning that in December 2020, GS-Solar's second-generation HJT cell production equipment was the only photovoltaic related equipment selected among 26 recipients of the National Energy Administration's <The First Batch of Major Technical Equipment>. It is reported that the conversion efficiency of GS-Solar's second-generation trial produced heterojunction solar cell has exceeded 26%! In addition, as its next step in innovation, the second-generation heterojunction solar cell will also reduce the TCO cost and grid line cost by more than 50%.
After years of concentrated R&D effort, GS-Solar's PECVD and PVD equipment have adapted to the development requirements of the industry and are compatible with 166mm, 18xmm, and 210mm silicon wafers. More importantly, there is huge potential for the HJT cell technology going forward and the company's GW level HJT production line is a platform that could take conversion efficiency from 26% to 30% through further development.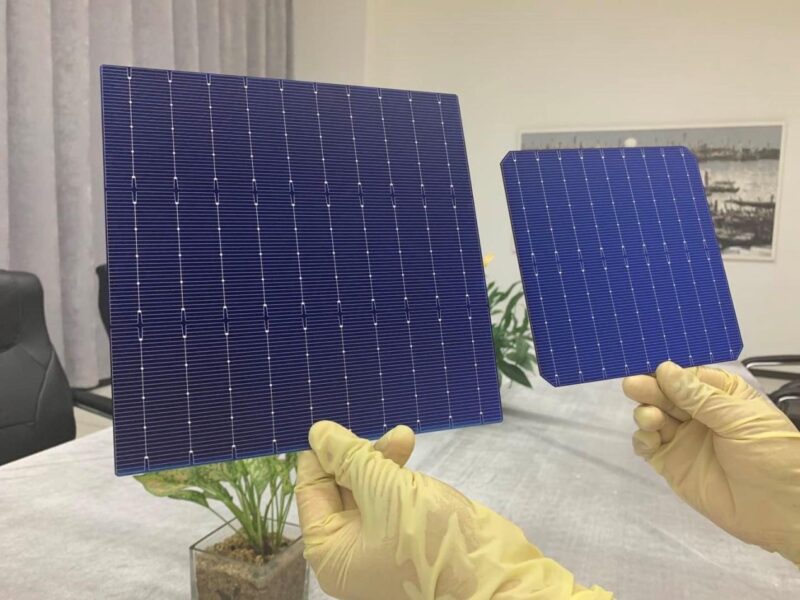 Large-sized solar cell independently developed by GS-Solar (Source: GS-Solar)