PVTIME – According to Air Quality Life Index (AQLI) "India is today the world's second most polluted country. Air pollution shortens the average Indian life expectancy by 6.3 years, relative to what it would be if the World Health Organization (WHO) guideline was met; 3.4 years relative to what it would be if pollution were reduced to meet the country's own national standard. Some areas of India fare much worse than average, with air pollution shortening lives by more than 10 years in Delhi and its surrounding region."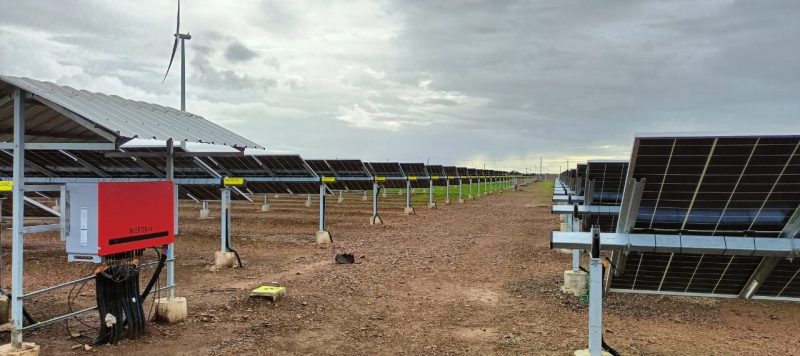 Those dreadful numbers are a crisis that all stakeholders are grappling with in India. Be it the central government that is making key policy changes to ensure long term sustainability, or the immediate measures we see in the form of the Graded Response Action Plan (GRAP) in the NCR region, the worst affected part of the country. But people have no illusions on the issue. The pollution issue is a virtually national challenge, and requires a national response.
Ironically, the same pollution that is actually reducing solar generation today by reducing solar irradiance due to smog, can actually be banished faster if solar energy is taken up more holistically as part of the solution. The particulate matter in the air reduces the reach of direct sunlight on solar panels and deposit build-up on panels also reduces power generation capacity.

However, even as we tackle the challenge of pollution at source, be it the seasonal farm fires, vehicular pollution or even dust, a concerted effort towards solar energy can achieve wonders. Solutions based on electricity generated using solar power generated locally is an obvious case for study.
The use of solar energy systems can replace generation of energy from other fossil fuels and limits air pollutants like carbon dioxide, sulfur, nitrogen oxides etc. Solar technologies provide energy without any direct emissions and hence, can help reduce air pollution and improve air quality. The massive drive to electrify transportation for instance, would be even cleaner and greener if the vehicles were to be charged using solar power, as is being seen in other markets like the US and Australia. A higher share of solar will reduce the need for thermal power to lower baseload levels, leading to the need for only the most efficient thermal plants.
With the sharp drop in solar costs over the past decade, solar is no longer an option that needs government subsidies. It is interesting that it is the positives accruing from a faster roll out is the reason it still attracts government support in many regions today. Solar equipment available today is both high quality and backed by quality service, with projects lasting up to 30 years.
GoodWe is one such organisation which is committed to the solar future and provides integrated solutions for the future of smart energy that allows for smarter and more efficient energy systems. The company has an extensive product portfolio of Solar Inverters ranging from 0.7KW to 250 KW for Residential, Commercial, Industrial & Utility-Scale Applications. With a global market, the firm's products are run through some of the toughest quality checks before making it to any market, including India.
If we take up real case scenarios and study local Projects in India installed by GoodWe, we can see considerable decrease in the carbon emissions facilitated by these plants. Be it the 4MW utility Project cases in Gujarat or big ground mounted Solar Project with Goodwe-HT-250KW*10 inverters commissioned at Century Plyboard Industries Ltd. With cutting edge technology and an extensive list of features, the HT series offers more yield, increased reliability, lower O&M costs, increased safety, and remote monitoring, making solar projects highly reliable. These outstanding set of features were conceived to ensure the lowest levelized cost of energy (LCOE) and a utility that runs efficiently.All these Solar Projects sprinting at a fast pace are changing the face of 'new energy' transition.