Changchun, China, Oct. 25, 2019 /PVTIME/ -- Ningbo Ginlong Technologies Co., Ltd. (300763.SZ), a grid connected inverters manufacturer, released its latest financial statements on the evening of October 24. From January to September, the company's revenue was 775 million yuan, a 32% increase year-on-year and net profit after nonrecurring gain or loss was 75.909 million yuan, a 6.32% increase year-on-year.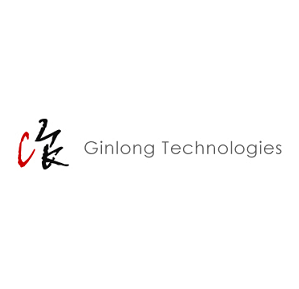 In the third quarter of this year, the company's
revenue reached 363 million yuan while achieving 47.51 million yuan in net
profit, up 81.66% and 53.34% from the previous year respectively. This has been the best quarter for
Ginlong since it was founded 14 years ago, and revenue from this quarter alone
exceeded annual revenues from 2014 to 2016 combined.
According to the financial report, up to
now, the total assets of the enterprise are 1.376 billion yuan, and the net
assets are 813.3 million yuan, up 112% and 133% respectively year on year. Ginlong's
cash flow from operating activities was 53.695 million yuan.
The company's sales expenses and management
expenses reached 90.143 million yuan and 46.49 million yuan respectively, and financial expenses which were -7.22
million yuan from the first three quarters of last year dropped to -128.89
million for the same period this year. These numbers once again verify
the stable fundamentals of the company's operations.
In the
first three quarters of this year, the growth of the company's revenue and
profit is due to the drastic increase of both market development operations and
orders for inverters and other Ginlong products.
While increasing
production capabilities and marketing efforts, the company also actively improved
its collection of accounts receivable, causing the net cash flow generated by
operating activities to jump by nearly 230%.
The smooth uplisting
on the Shenzhen Stock Exchange precipitated the growth of both monetary funds and
net cash flow generated from financing activities. Allowing the company to focusing
on the core business competencies and its "grid connected distributed string inverter project"; helping
the company increase production capacity under the high capacity utilization
rate and build a broader and far-reaching marketing network. It will also play
a key role in Ginlong maintaining its competitive advantage.
It is understood that from January to September, Ginlong's gradual increase
in R&D spending and R&D personnel salaries provided the benefits of attracting
high-tech talents, offering more training to core R&D team members, and
formulating an improved selection plan for young recruits that will be one day
be the backbone of the company.
In addition to the key "grid connected inverter" product line, Ginlong has deployed
power station operations and other businesses through its own funds. On April
17 this year, the company invested 60 million yuan to set up a wholly-owned
subsidiary company, demonstrating Ginlong's commitment to developing a broader
and more forward-looking business model, becoming more than a product supplier and
transition into the power station business.
At the end
of the first three quarters, the total investments in "projects under
construction" increased by 113.25% year-on-year, which can be attributed to the
acquisition of Ginlong Smart Energy Co., Ltd. and the construction of new
photovoltaic power plants.
By entering the "power station" market, Ginlong has demonstrated its precise business exploration competency and deep understanding of the industry. At the same time allowing the enterprise to form a more efficient, cost-effective and cutting edge high-tech value chain so that the company's investments can be stretched to its full potential. Ultimately, Ginlong is aiming to contribute to the advancement of the photovoltaic industry, making it more attractive to investors for the next 15 years and on.