Cero Generation and Wattcrop announce a new joint venture partnership to develop an extensive portfolio of solar PV projects in Greece.

The partners are targeting the development of   750 MW of capacity over the next four years.

The joint venture marks Cero's entry into the Greek market. With more than 8 GW under development across 150 projects, Cero is home to one of Europe's largest solar development portfolios.
PVTIME – Cero Generation (Cero) and Wattcrop – a Greek renewable energy developer with a strong European pedigree – have today announced they are working together in a joint venture. The partnership was established to deliver an ambitious portfolio of solar energy projects in Greece, providing clean, low-cost energy to communities and businesses across the country in an ethical and transparent way.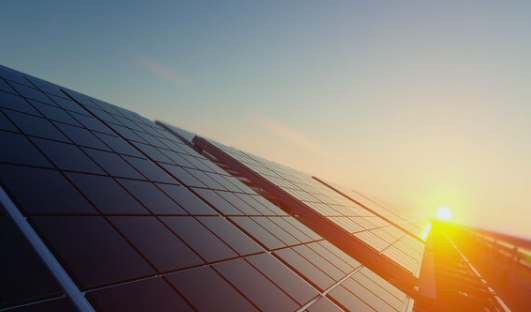 Cero and Wattcrop will initially co-develop Wattcrop's existing portfolio, which consists of more than 480MW early-stage projects. The partners have also identified an ambitious future pipeline and are aiming to develop 750 MW over the next four years, supported by Greece's emerging power purchase agreement (PPA) market.
The partnership brings together two highly experienced teams, with a significant track record in renewable energy development. Wattcrop's team has a well-established history and proven track record in the European market, having successfully managed hundreds of megawatts of solar and onshore wind assets to date. Wattcrop has invested heavily in developing local talent and has an experienced engineering team based in Greece.
Cero, a portfolio company of Macquarie's Green Investment Group, is a leading development focused solar energy company working across Europe to deliver a net zero future.   With more than 8 GW of solar capacity already under development across 150 projects, its expansion into Greece marks a significant milestone for Cero.
Greece has a target to ensure 61% of all electricity consumed in country comes from renewable sources by 2030, and expects solar PV to be one of the main contributing technologies. By combining Cero's technical experience and investment capacity with Wattcrop's local expertise, the partnership is ideally placed to help meet this goal and accelerate Greece's energy transition.
"This joint venture furthers Cero's ambition to become Europe's leading solar development company. We are delighted to have partnered with Wattcrop who bring significant expertise of the Greek market and an initial portfolio of high-quality development assets. Together, we will deliver clean, green energy for communities and businesses across Greece."
Nikolaj Harbo, CEO, Cero Generation
"Our Partnership with Cero Generation, a GIG portfolio company, will enable us to develop, build and operate quality renewable energy assets and accelerate the transformation and decarbonisation of electricity generation in Greece. We aim to work closely with local communities and the Greek Authorities to develop sustainable green projects in harmony with communities and the environment.
Ypatios Moysiadis, Managing Partner, Wattcrop Group