-SIMEC Energy Group signs an agreement with IGNIS to develop Spain's largest renewable energy programme for energy intensive industries.
-Partnership between GFG's SIMEC and IGNIS will co-invest in the development, construction, operation and maintenance of wind and solar generation capacity of around 1.2GW
-The wind projects will be located in Galicia, Northern Spain and the solar projects more broadly across Spain with planned completion by 2023
PVTIME – Sanjeev Gupta, Executive Chairman of sustainable industry leader GFG Alliance, has today signed an agreement with Antonio Sieira, CEO of IGNIS, an integrated energy company and the leading developer of large renewable energy projects in Spain. The partnership between IGNIS and SIMEC Energy Group (SIMEC), GFG's global energy business, will work towards the development of one of Spain's largest renewable energy programmes, with around 1.2GW generated from wind and solar energy to be operational by 2023. This will help fuel the development of GFG's growth in energy intensive industries as well as its mission to be carbon neutral by 2030 ("CN30").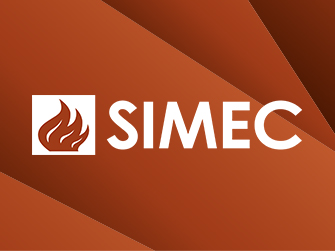 Both SIMEC and IGNIS have a strong track record of delivering and operating renewable energy projects: SIMEC has around 600MW of existing capacity and is developing a further 2GW of renewable energy plants, including a 280MW capacity solar farm in South Australia, a 160MW onshore wind farm in Scotland and a cutting edge end-of-life waste to energy facility in Wales. IGNIS has developed and currently maintains a 725MW solar farm in Aragón, the largest in Europe, operates and delivers energy management services to 2.7GWs of power generation assets, and currently has a renewable development portfolio of more than 10GWs.
The joint venture is focussed on supporting GFG Alliance's plan for growth in Spain in energy intensive industries through a highly competitive offering of long-term Power Purchase Agreements. There are a number of areas where SIMEC's affiliated companies, ALVANCE Aluminium and LIBERTY Steel, are reviewing significant investment programmes.
Commenting on the agreement, Sanjeev Gupta, GFG Alliance Executive Chairman, said: "This is a very exciting first step into Spain for GFG. This joint venture is firmly aligned with our ambition to be carbon neutral by 2030 and could bring enormous economic, environmental and social benefits to the Galician region and to Spain more widely. We have proved our ability to develop, finance and build these projects elsewhere across the world and look forward to combining our expertise with that of IGNIS to do the same here in Spain."
Antonio Sieira, IGNIS CEO, said: "In IGNIS we are excited to partner with the GFG Alliance team, to boost the renewable transition in Spain by contributing with our experience of successfully developing, implementing and managing innovative renewable solutions that deliver a competitive and reliable energy. In this direction, our joint venture will contribute to assure the competitiveness and long-term viability of key manufacturing sites of the Spanish energy intensive industry."