PVTIME – GCL Group, a Chinese leading clean energy company, has signed a Strategic Cooperation Agreement with CATL, a Chinese battery giant, to form an all-around long-term partnership on technology innovation, heavy-duty truck replacement and battery recycling, product R&D, solar energy and storage businesses, GCL announced on September 21, 2022.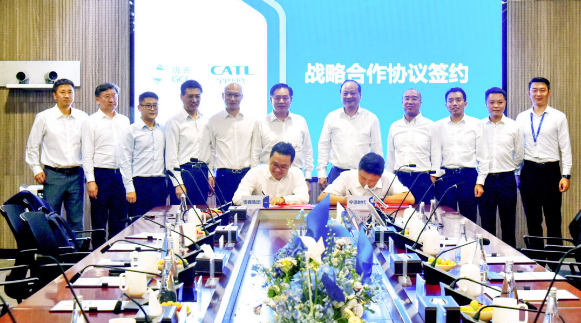 For the "photovoltaic + energy storage" part, the two sides will promote large scale projects integrating source-grid-load-storage, with their respective advantages in fully play.
For "heavy-duty trucks + energy storage", this new powerful duo reached an agreement on jointly exploring the innovative collaboration in power battery recycling and optimizing the life cycle battery cost, to build a green mobile energy ecosystem as well as enable the cascade utilization of power batteries in the energy storage field. The two sides will develop new business models for heavy-duty truck scenarios via technological cooperation on different types of battery swapping stations for heavy-duty trucks.