PVTIME – On August 18, Forbes China released the best 50 CEOs in China, Wang Chuanfu, BYD founder and CEO, topped the list.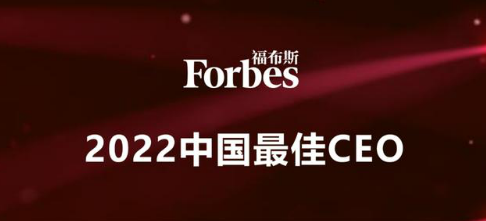 The top three CEOs this year are from the new energy vehicle manufacture, battery and photovoltaic product manufacture industries. The CEOs from well-known PV related companies in the list include Wang Chuanfu from BYD, Li Zhenguo from LONGi Green Energy, Shen Haoping from TCL Zhonghuan, Gao Jifan from Trina Solar, Huang Hanjie from TBEA, He Jun from Jingsheng Mechanical & Electrical, Wang Zhenggen from Maxwell, Wang Yiming from Ginlong Technologies, Yang Jianliang from Shangji Automation, and Ren Hailiang from Hengdian Group DMEGC Magnetics. Besides that, the proportion of CEOs from the chemical and high-end intelligent manufacturing fields increased this year.
In an era of increasing uncertainty, carbon neutrality has become one of consensus and strategic goals of countries around the world. The deep cultivation and accumulation of Chinese enterprises in the upstream and downstream industries of photovoltaic, wind power and other renewable energy and electric vehicles, their global influence and innovation are helping them to rise rapidly and occupy a dominant position in the industry.