Offers 0.2% annual warranted degradation rate; up to 60% lower than conventional c-Si products
PVTIME - Series 6 CuRe, the next-generation photovoltaic (PV) technology developed by First Solar, Inc. (Nasdaq: FSLR), has a warranted degradation rate of 0.2% per year, the lowest rate for any commercially available PV product today based on publicly available information. This unprecedented degradation rate is up to 60% lower than conventional crystalline silicon (c-Si) products, and ensures that the module will retain at least 92% of its original performance at the end of its 30-year warranty.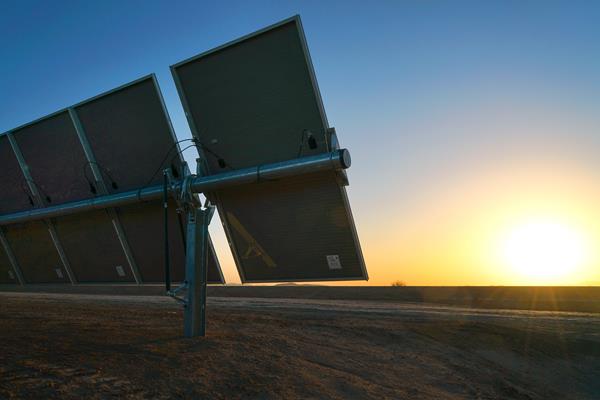 The near-zero degradation rate, combined with a superior temperature coefficient, spectral response, and shading behavior advances the Series 6 CuRe platform's competitiveness in all markets. The enhanced performance is enabled by First Solar's semiconductor-level innovation and its Copper Replacement (CuRe) program. CuRe, developed by the company's scientists at its Silicon Valley and Ohio research and development (R&D) centers, is a proprietary semiconductor platform that replaces copper with atoms of Group V elements that enhance performance, delivering long-term stability.
"We invested in our understanding of copper's dynamics in order to turn what had been a cause of degradation into an opportunity to virtually eliminate it," explained Markus Gloeckler, chief technology officer at First Solar. "Armed with this knowledge, we researched a range of alternatives and found that Group V elements could effectively replace copper, acting as a stable dopant and furthering our goal of zero degradation. CuRe is the deployment-ready result of that research, and the world's most technologically advanced thin film solar module."
First Solar's cadmium telluride (CadTel) semiconductor technology, the result of over $1.4 billion in cumulative investment, already has one of the industry's longest proven track records in module degradation. Its early-generation modules, pre-dating most of the world's largest c-Si manufacturers, were installed at the National Renewable Energy Laboratory's (NREL) Outdoor Test Facility in Colorado and recently completed 25-years of continuous monitoring. The long-term study revealed a degradation rate of just 0.48% a year.
Mark Widmar, chief executive officer of First Solar, commented, "Series 6 CuRe represents innovation in its truest form. From engineering the atoms in the semiconductor to its ability to withstand extreme weather events such as hailstorms, and from the social license that comes built-in to being able to recycle over 90% of each module, this responsibly-produced technology is packed with innovation designed to address many of our customers' biggest challenges."
Series 6 CuRe builds on the success of First Solar's Series 6 technology, the world's only large-format thin film module. The Series 6 CuRe module technology features a -0.28%/0C temperature coefficient, which improves upon the existing Series 6 baseline, and a superior spectral response, allowing it to outperform c-Si in hot and humid environments. Unlike c-Si panels that can experience disproportionate power loss under shaded conditions, First Solar Series 6 modules feature a superior shading response with a linear relationship to the shaded area that minimizes shading loss.
Series 6 CuRe technology is also immune to many issues that the company believes continue to plague c-Si panels, including cell-cracking due to mishandling during installation or extreme weather events, such as high winds or hailstorms. It comes with the industry's first and only cell-cracking warranty. It is also immune to Light Induced Degradation (LID) and Light and Elevated Temperature-Induced Degradation (LeTID) mechanisms that affect c-Si modules.
"This truly is a product that delivers more in every respect," said Georges Antoun, First Solar's chief commercial officer. "Series 6 CuRe is built with our customers' needs in mind. It delivers not just more performance, but fast installation with lower structural costs, industry-leading quality, reliability, and durability, and unparalleled levels of traceability and transparency."
Manufactured under one roof at the company's manufacturing facilities in the United States, Malaysia, and Vietnam, the technology's quality assurance and quality control programs offer full traceability. Series 6 CuRe also has the industry's best environmental profile, with a carbon footprint that is 2.5-times lower than high-efficiency monocrystalline silicon, which uses energy-intensive methods to refine and produce its polysilicon semiconductor. It has a water footprint that is three times lower and an energy payback time that is twice as fast as monocrystalline silicon.
First Solar, the only US-headquartered company among the world's largest solar manufacturers, also has a longstanding zero-tolerance policy towards forced labor, requiring its suppliers to abide by its standards and policies, regardless of geographical location.