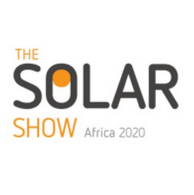 The Solar Show Africa 2020
Ⅰ. Introduction:
Built on 23 years of history, The Solar Show Africa is about innovation, investment and infrastructure – energy for the people!
It is about the big ideas, market disruptions and keeping our finger on the pulse of trends that can meet our energy demands and change the daily lives of all Africans across the continent.
Our mission is to maintain this forum as the industry meeting place where professionals come to see the latest energy disruptions and tech, learn how to deliver bankable, sustainable, clean generation projects as well as the newest storage, battery and solar solutions that are transforming how we supply energy in Africa.
This is THE place where buyers and the energy community find solutions to their challenges. You should join us too!
Ⅱ. Who Will Attend:
● Turnkey suppliers, developers and consulting engineers
● Photovoltaic (PV)
● Concentrating Solar Power (CSP)
● Solar thermal and water heating
● Mounting and racking solutions
● Manufacturing solutions
● Distributors and resellers
● Financial services, law firms and advisory
● Inverters
● Operation and maintenance
● EPC contractors
● PV components
Ⅲ. Why Exhibit:
● Get your brand in front of 8,000 energy professionals and buyers
● To create and reinforce leadership in these markets
● To meet, partner and do business with the best utilities in Africa
● To launch new products, initiatives & segments
● To open new market opportunities especially geographically
● To market, prospect, sell
● To establish partnerships and collaborations
● Leverage our extensive marketing campaign