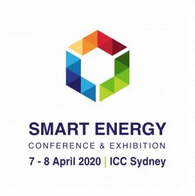 Smart Energy Conference & Exhibition 2020
Ⅰ. Introduction:
Celebrating its 58th anniversary in 2020, the Smart Energy Conference & Exhibition (Smart Energy 2020) is Australia's premier event for solar, storage and energy management.
It is the one place for the smart energy community to come together to be inspired, innovate and connect with one another over the two days.
Smart Energy Conference and Exhibition will allow visitors to see the latest technology and to source the very latest solutions from the widest range of suppliers all in one place, at one time.
Ⅱ. Conference Program:
Smart Energy 2020 will have three conference streams over the two days;
● Applied Energy Storage
● Smart Energy Solutions
● Installer Professional Development
Over 120+ world-class speakers will present at Smart Energy 2020 delivering two days of free presentations across three stream conference programs. All three streams will have CPD points allocated.
Ⅲ. Why Attend:
1. Improve your reach
● Reach a global audience of thousands of industry professionals.
● Increase brand exposure pre, during and post event from the renewables the C-suite to resellers, installers, and small business.
● Increase brand awareness and raise your profile amongst your target markets.
2. Showcase your brand
● Showcase your market leadership to an eager audience of future customers with a range of exhibition, partner and speaker opportunities.*
● Display, Demonstrate and/or Launch new products and services to a highly engaged audience.
3. Meet Decision Makers
● Meet decision makers representing thousands of businesses in a variety of formal and informal networking and social events including:
breakfast symposium, coffee lounges, lunch mixers and networking drinks.
● Learn from the very best from around the world in over 100 conference sessions.
4. Influence
● Influence purchasing and develop meaningful connections with decision makers and viable prospects.
● Create a lasting impression that will have your business front of mind long after the event.
● Enhance your company profile through your affiliation with a quality event organised by a trusted and respected industry body.