PVTIME - Enphase Energy, Inc. (NASDAQ: ENPH), a global energy technology company and the world's leading supplier of microinverter-based solar and battery systems, announced today that installers of Enphase® products in Oregon have seen growing deployments of Enphase Energy Systems™ powered by IQ8™ Microinverters.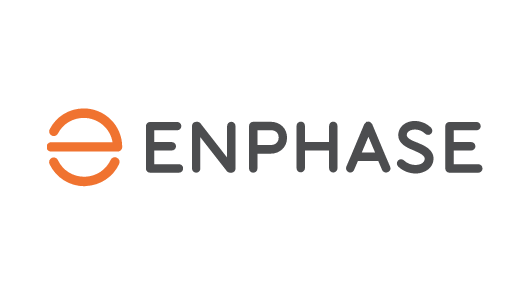 According to the most recent U.S. Solar Market Insight report from Wood Mackenzie and the Solar Energy Industries Association, residential solar deployments in Oregon are forecasted to reach nearly 80 MW in 2022, representing approximately 90 percent growth from the previous year. Additionally, deployments of residential battery capacity in Oregon are expected to grow three-fold by the end of 2026, according to the most recent U.S. Energy Storage Monitor report from the Energy Storage Association and Wood Mackenzie.
"We appreciate the flexibility that Enphase's technology provides us by offering unique solar energy systems to all our customers, depending on their needs," said John Grieser, owner at Elemental Energy, an Enphase Gold level installer. "IQ8 Microinverters can unlock the ability for customers to power their homes directly from their solar panels, with or without a battery."
"E2 Solar and Enphase share a commitment to quality and a passion for performance," said Kelli Hewitt, president at E2 Solar, an Enphase Gold level installer. "We're proud to join forces with Enphase to offer Oregon homeowners IQ8-based Enphase Energy Systems, which consistently exceed their expectations."
Enphase's revolutionary IQ8-based systems can provide Sunlight Backup™ functionality during an outage, even without a battery. For homeowners who want battery backup, there are no sizing restrictions on pairing Enphase IQ™ Batteries with IQ8 Microinverters. In addition, with the Sunlight Jump Start™ feature, IQ8 Microinverters can restart a home energy system using sunlight only after prolonged grid outages that may result in a fully depleted battery. This eliminates the need for a manual restart of the system and gives homeowners even greater resilience. Enphase IQ8 solar microinverters come with a 25-year limited warranty.
"The need for clean and reliable power is more important than ever before," said Scott Kunkel, owner at Sunshine Solar, an Enphase Silver level installer. "We're proud to offer our customers IQ8-based systems that unlock value from the sun, even when the grid is down."
"We believe in the importance of home electrification for a more sustainable future," said Garrett Hartwell, owner at Power Northwest. "Enphase's IQ8 Microinverters unlock the full power of solar so homeowners can gain energy independence while lowering their carbon footprint."
"We are pleased to be working with Oregon's leading installers to meet the state's growing demand for solar," said Dave Ranhoff, chief commercial officer at Enphase Energy. "Together, we will continue to provide homeowners in Oregon with access to reliable energy solutions to keep their homes up and running even if the grid is down."
For more information about Enphase IQ8 Microinverters and IQ Batteries, please visit the Enphase website.