PVTIME – Enphase Energy, Inc. (NASDAQ: ENPH), a global energy technology company and the world's leading supplier of microinverter-based solar and battery systems, announced today that installers of Enphase® products in New Hampshire have seen growing deployments of Enphase Energy Systems™ powered by IQ8™ Microinverters.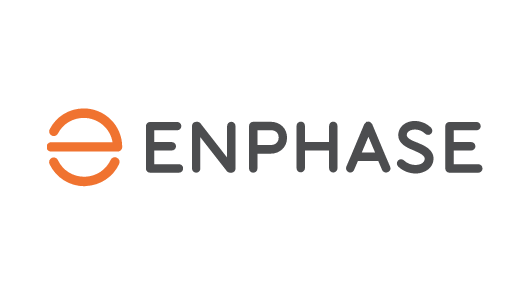 According to the U.S. Solar Market Insight report from Wood Mackenzie and the Solar Energy Industries Association, residential solar deployments in New Hampshire are forecasted to reach approximately 22 MW in 2023, representing a 20 percent increase over the previous year. Additionally, residential battery deployments in New Hampshire are expected to more than double by 2026, according to the most recent U.S. Energy Storage Monitor report from the Energy Storage Association and Wood Mackenzie.
"New Hampshire residents are increasingly looking for ways to increase their energy independence," said Paul Lesure, president at Granite State Solar, an Enphase Platinum level installer. "We have been installing Enphase microinverters for several years and our customers love the level of insight they get from the production monitoring. We're excited to see this legacy of industry-leading performance and reliability roll out with the IQ8."
Enphase's revolutionary IQ8-based systems can provide Sunlight Backup™ functionality during an outage even without a battery. For homeowners who want battery backup, there are no sizing restrictions when pairing Enphase IQ™ Batteries with IQ8 Microinverters. With the Sunlight Jump Start™ feature, IQ8 Microinverters can restart a home energy system using only sunlight after a prolonged grid outage that drains the battery. This eliminates the need for a manual restart of the system and gives homeowners greater assurance of energy resilience. Enphase IQ8 solar microinverters are built to last and come with a 25-year limited warranty.
"We're seeing strong demand for Enphase's IQ8 Microinverters among homeowners who want to tap into New Hampshire's solar energy resources," said Scot Johnson, co-founder at 603 Solar, an Enphase Gold level installer. "We share a dedication with Enphase to offer homeowners products and services that provide solar energy, with or without a battery."
"We're proud to offer Enphase's industry-leading products and services to our customers," said Rob Raffa, sales manager at Sunergy Solutions. "The IQ8 Microinverter offers unmatched reliability and comes with a leading 25-year warranty. Enphase products also give our customers the ultimate flexibility to build truly personalized home energy systems, allowing them to scale up over time as their electricity needs grow."
"Due to rising energy costs, homeowners in New Hampshire are increasingly interested in residential solar solutions as a way to save on their electric bills," said Dave Ranhoff, chief commercial officer at Enphase Energy. "We're proud to work with our installer partners in the state to deliver industry-leading clean energy solutions that can adapt as household energy needs evolve."