Xinhua – Zambians on Thursday commended Chinese enterprise, PowerChina and the local power utility firm, Zesco for the signing of a deal that will see the construction of three solar power plants with a total capacity of 600 megawatts (MW) in three districts in Zambia.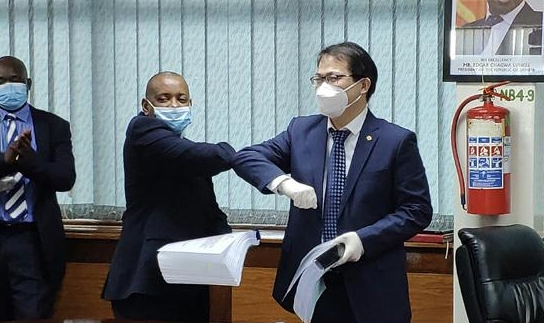 According to the contracts, three grid-connected solar power plants would have a capacity of 200 MW each that will supply power in Chibombo district in Central province, Chirundu and Siavonga districts in southern Zambia.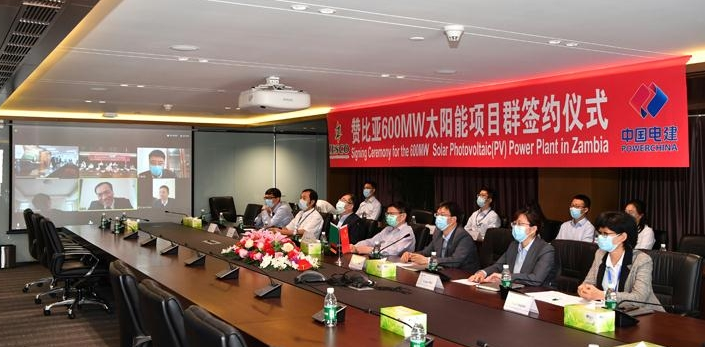 PowerChina confirmed the signing of the deal in a statement on its website on Thursday, saying the deal was signed via a video link between the two parties on Wednesday.
The statement said the projects would provide cleaner and more reliable energy to Zambians and would greatly help Zambia alleviate its power shortages, which will further contribute to development of industries and the mining sector in Zambia.
The statement did not elaborate on the value of the deal, but local media reported Thursday that it would be worth 548 million U.S. dollars.
Ndola District Business Association representative Moses Nyawali said the solar venture will benefit a lot of businesses and households.
"Apart from benefiting businesses and households, the three contracts will create jobs for the local people in Zambia," he said.
Nyawali is optimistic that more Chinese firms will come on board to be part of the development of the renewable energy in Zambia.
He commended the Chinese firm for its commitment to partner with Zesco as that will also result in skills transfer.
Chingola entrepreneur Kennedy Musonda said the three projects will supplement on hydropower generation in the supply of electricity in Zambia.
"With the climate change effect being noticed, the only way to go is renewable energy to cover for the reduced power generation," he said.
Musonda said Zambia will continue to partner with Chinese enterprises who are proving to be good friends of Zambia for continued development.