PVTIME – On November 20, CECEP Solar Energy Technology (Zhenjiang) Co., Ltd. (hereinafter referred to as "CECEP Solar") issued an announcement stating its intent of establishing a 6.5GW solar cell and 1.5GW solar module intelligent manufacturing project (hereinafter referred to as "phase I"). The investment total of the project is approximately 2.96349 billion yuan.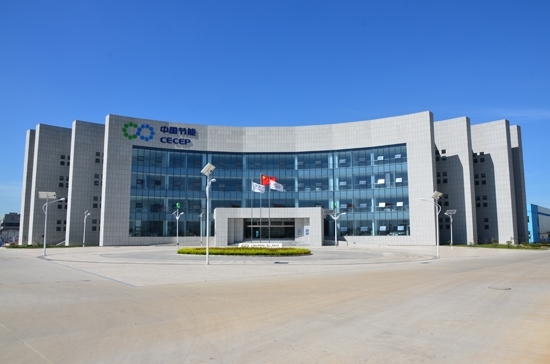 Previously, on September 29, CECEP Solar had issued an initial announcement stating the company was in the planning stages of the establishing phase I of its 20GW high-efficiency solar cell and 4.5GW high-efficiency solar module intelligent manufacturing project and had signed intent of cooperation agreements with Jiangsu Gaoyou Economic Development Zone Management Committee and Zhenjiang Economic and Technological Development Zone Management Committee.
The investment total for phase I of the intelligent manufacturing project is estimated to be 2.96349 billion yuan, of which 2.44786 billion yuan will go towards the construction of an annual 6.5GW high-efficiency solar cell production facility and 515.63 million yuan will be spent on the construction of an annual 1.5GW high-efficiency solar module production facility. The construction period of phase I is expected to be 12 months. Upon completion, the main products produced by the project will include 18Xmm and 21Xmm high-efficiency solar cells and modules.
CECEP Solar has stated that this investment project may face risks such as rapid technological iteration, market competition, and talent retention. Future operations may also be affected by changes in the macroeconomic situation and industry policies. The company said it will closely monitor the development status of the industry, deploy next-generation technologies in a timely manner, actively establish long-term strategic partnerships, control production, labor, and procurement costs, and actively introduce and train talents.
According to its H1 2020 financial report, CECEP Solar's power plant segment sold 2.603 billion kWh of electricity in the first 6 months of 2020, and its power generation sales revenue was 2.032 billion yuan, accounting for 86.31% of the total revenue. In the solar products segment, CECEP Solar sold 350.29MW in modules and 109.88MW in solar cells. Sales revenue generated from the solar products segment was 313 million yuan, accounting for 13.31% of total revenue. Additionally, as of the end of June, CECEP Solar has 4.01GW in operational photovoltaic power stations in more than ten Chinese provinces, about 0.27GW of power stations under construction, and approximately another 0.75GW in power stations to be constructed or have been signed for, bringing its total to 5.03GW.