Award-winning human resources executive brings more than 20-years of experience to role
TEMPE, Ariz., Dec. 10, 2019 /PVTIME/ — US-headquartered First Solar, Inc. (Nasdaq: FSLR) announced that Caroline Stockdale will lead the Company's human resources and communications function, overseeing a global workforce of over 6,500 associates. She replaces Chris Bueter, who will continue in an advisory role until his retirement on April 1, 2020.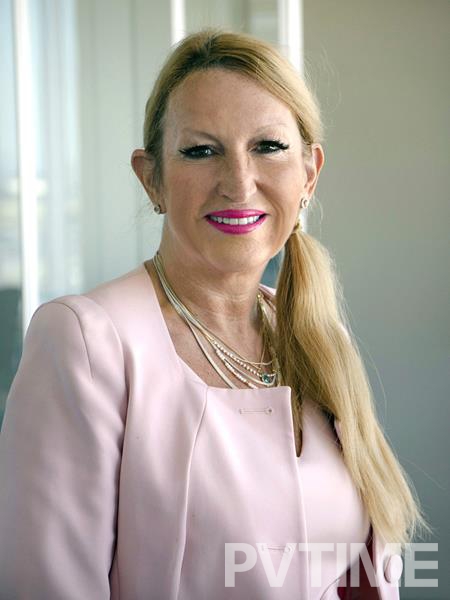 "At First Solar, people are our towering strength. We went through an extensive search process to find a leader who would be the right fit to take our people – and therefore our business – to the next level," said Mark Widmar, Chief Executive Officer, First Solar. "Caroline brings strategic thinking and problem-solving skills gained from working in disruptive industries that have had to be nimble to adapt and evolve. These attributes are critical to our success in an ever-changing marketplace as we strive to lead the world's sustainable energy future."
Caroline has more than 20 years of operating experience in finance, human resources, business leadership, and process excellence, ranging from large global companies to entrepreneurial start-ups. She most recently served as the CEO for First Perform, a provider of human resources services for a wide variety of customers from the Fortune 100 to cyber start-ups. She served as chief human resources officer for Medtronic and Warner Music Group among others, and as the senior human resources leader in global divisions of American Express and General Electric. Caroline is also a member of several advisory groups including the Forbes Human Resources Council.
"Becoming part of this extraordinary team is a phenomenal opportunity to combine my passion for people and innovative talent strategies with a truly meaningful vision, mission, and advanced technology in sustainable energy – something that matters to everyone's future," Stockdale said.
First Solar is celebrating two decades since its founding in 1999 and 25 gigawatts (GW)DC of photovoltaic (PV) modules shipped, making it the only American solar manufacturing company to achieve this milestone. It recently announced the start of production at its new PV module manufacturing facility in Lake Township, Ohio, its second factory in the United States.
First Solar's expanded manufacturing footprint in the United States, which represents over $1 billion in cumulative investment and directly created approximately 500 new jobs, makes it the largest solar manufacturer in America and the Western Hemisphere. First Solar also operates manufacturing facilities in Vietnam and Malaysia, and has a commercial presence on five continents.
SOURCE: First Solar