PVTIME – Canadian
Solar Inc. (the "Company", or "Canadian Solar")
(NASDAQ: CSIQ), one of the world's largest solar power companies, today
announced that it has secured a EUR55 million
bilateral Revolving Credit Facility with Intesa Sanpaolo to fund the
construction of a 151 MWp portfolio of solar PV projects in Italy, located across different municipalities in Sicily, Apulia and Lazio. The first projects of the portfolio are expected
to break ground in Q3 this year.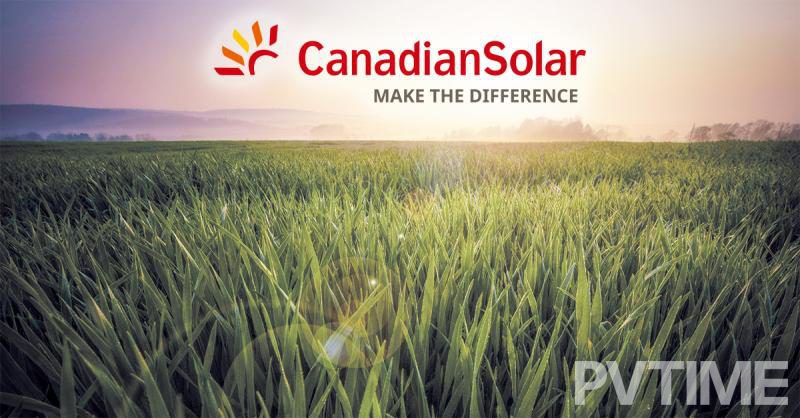 "Canadian Solar has always been standing in solidarity
with our employees, customers and partners around the world. By securing this
project construction financing, we are committed to, and will continue to
invest in the Italian solar market during this challenging time," commented Dr. Shawn Qu,
Chairman and Chief Executive Officer of Canadian Solar.
This portfolio of 12 projects will be among Italy's first subsidy-free utility scale solar
projects. These projects will be built using Canadian Solar HiKu CS3W-425
modules and its EPC capabilities.
Once operational, these projects are expected to generate
approximately 287 GWh of solar power per year, equivalent to the annual
electricity consumption of 57,331 people, and contributing to displacing 73,384
tons of CO₂ per year.
Being one of the first financings of this type and size in Italy, it shows Canadian Solar's strong bankability in
the global solar market. This strong bankability is built on Canadian Solar's
18 year's track records on its quality product performance,
its solar project development experience and its senior management winning
strategy and execution.
Canadian Solar hopes to continue working with Intesa
Sanpaolo to further strengthen its leadership position in the important Italian
renewable energy market and to advance the European Union goal to a
carbon-neutral economy by 2050.
Dr. Shawn Qu continued,
"I appreciate Intesa Sanpaolo's trust in Canadian Solar and its support
for solar energy development. Italy is an
important energy market where subsidy-free solar energy is already competitive
with conventional sources. Meanwhile, Italy is
expected to be one of the fastest growing solar energy markets in Europe given the size of its economy and abundant
solar resources. Canadian Solar is well positioned to play a role in achieving
the goal of building a carbon-neutral future."
Canadian Solar has been active in the Italian subsidy-free
market since 2018, and has now over 900 MWp of project pipeline under
permitting, making it one of leading players in the country. The Company is
also growing its pipeline in the other key unsubsidized European markets,
namely Spain and the UK, with a portfolio of
over 2 GWp under development across Europe.