GUELPH, Ontario, Oct. 25, 2019 /PVTIME/ -- Canadian Solar Inc. (the "Company", or "Canadian Solar") (NASDAQ: CSIQ), one of the world's largest solar power companies, today announced its latest Corporate Social Responsibility Report is now available online.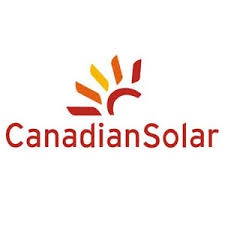 The report shows Canadian Solar's firm commitment to sustainable social
and environmental development and the company's great efforts in making the
difference in business and in local communities.
The Corporate Social Responsibility Report is prepared following the
guidelines of Global Reporting Initiative™ (GRI) G4 CORE option, the global
standard for sustainability reports. Below are the report highlights.
Operational highlights:
In 2018, Canadian Solar delivered 6.6 GW of solar modules worldwide. As of the end of the second quarter of 2019, the company had shipped over 36 GW modules cumulatively, which can generate around 45,321,600 MWh of clean electricity per year, enough to meet the needs of approximately 10 million homes.
In the latest bankability survey conducted by Bloomberg New Energy Finance, Canadian Solar was ranked as the No.1 most bankable module manufacturer by respondents based on product quality, reliability and trustable corporate reputation. PV-Tech also gave Canadian Solar an AA bankability rating, showing that the Company has managed to successfully pursue a dual manufacturing/downstream business.
Canadian Solar's technology team set a world record of 22.80% conversion efficiency for p-type large area multi-crystalline silicon solar cell, and it was tested and certified by Germany's Institute für Solarenergieforschung GmbH (ISFH) in September 2019.
Environmental highlights:
Water usage per kW production was reduced by 42.8% from 0.593 m3 in 2017 to 0.339 m3 in 2018.
Electricity usage per kW production was reduced by 14.5% from 7.22 kWh in 2017 to 6.17 kWh in 2018.
CO2 emissions for every kW module production was reduced by 19% from 393 kg in 2017 to 318 kg in 2018.
Social highlights:
In 2018, the Company employed more than 13,000 people worldwide and created 561 new jobs. It also provided 43,266 training programs to employees during the year.
Canadian Solar continued to contribute to local communities, such as in Lungi, Sierra Leone and Bauru, Brazil, where the Company helped to build solar power systems for medical centers, kindergartens and elderly people's homes. The Company believes the participation and direct contribution to the society is the best expression of business success.
Dr. Shawn Qu, Chairman and Chief Executive Officer of Canadian Solar,
commented: "I feel very proud that Canadian Solar has played a big role in
the global solar energy development, and I am very grateful to all our
customers, partners and employees for making this possible. I look forward to
working with all of you moving forward. Only when we work together, we can make
the difference."
Canadian Solar's 2018 Sustainability Report can be downloaded as PDF via http://www.canadiansolar.cc/fileadmin/user_upload/media/Canadian_Solar_Sustainability_Report_2018_en.pdf
SOURCE: Canadian Solar Inc.