PVTIME – Akcome's 22MW Polish photovoltaic project was officially connected to the grid at the end of March. Being one of Akcome's key markets in Europe, the completion of this project in Poland is only the beginning for Akcome who has already tallied 300MW of European orders in the first quarter of 2020.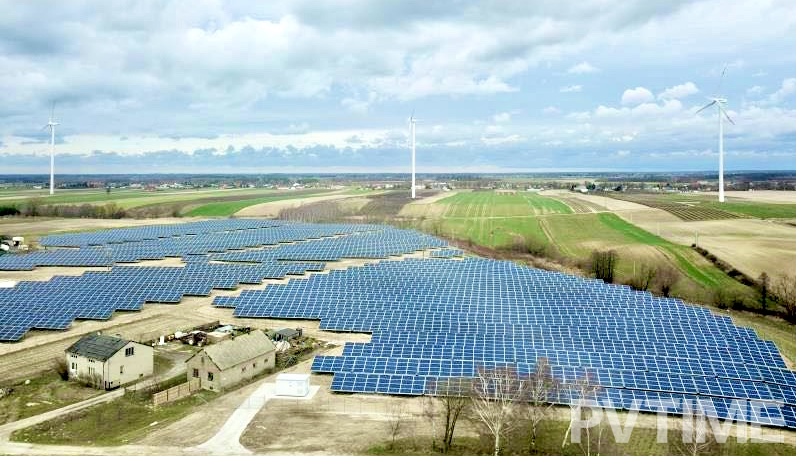 The Polish PV market boomed in 2019 and added 813MW of installed capacity, about twice the previous cumulative installed photovoltaic capacity. According to Chinese customs statistics, China exported 349MW of photovoltaic modules to Poland in 2019, accounting for 44.5% of Poland's newly installed capacity and exports reached 84.09 million USD, a 761.3% increase year on year. The main reasons for this strong growth in 2019 are the improvements in rooftop photovoltaic incentives, the expansion of net metering plans for enterprises and communities, and the Polish government's support of commercial and industrial photovoltaic projects through renewable energy auctions.
BNEF predicts that Poland will become one of the top ten global photovoltaic markets in 2020. According to Polish State Grid operator Polskie Sieci Elektroenergeticzne (PSE), having added 300MW of installed capacity in the first two months of 2020, Poland's cumulative installed capacity will reach 1.6GW by the end of February. Presently, although demand is affected by the COVID-19 pandemic and the total installed capacity will definitely decrease as a result, Poland remains a dark horse in the European market this year.
In addition to penetrating the Japanese, South Korean, and Australian markets, Akcome also flexibly adjusted their 2019 market strategy by expanding their presence in European markets such as the Netherlands, Italy, Belgium and Poland. With the 22MW photovoltaic power plant project in Poland complete, Akcome is now focused on another 13MW project currently under construction. Additionally, despite of the drop in demand caused by COVID-19, Akcome has already signed 300MW of orders in 2020 so far.
New Polish regulations will allow owners of photovoltaic systems exceeding 50kW to sell the surplus electricity in 2020, making Akcome even more optimistic about their future in the Polish market.