PVTIME - C&D Clean Energy, a renewable energy supply chain service provider and a subsidiary of Xiamen C&D Inc.(600153.SH) recently announced that it has entered into a cooperation agreement with Zorlu Enerji, a leading energy and power enterprise in Turkey, to provide supply chain service which including inverter products.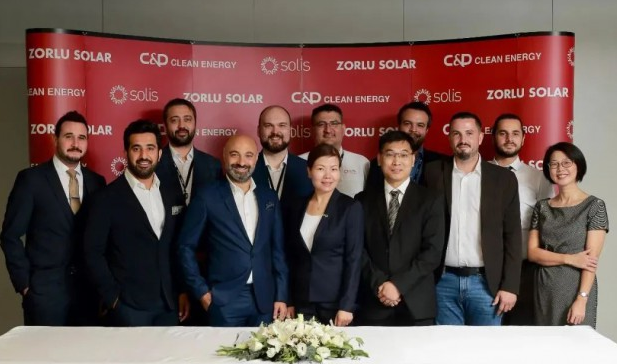 According to the agreement, C&D Clean Energy will deliver 900MW inverter products (Ginlong Technologies/Solis) and integrated supply chain services for Zorlu Enerji in the next year, in order to jointly promote the photovoltaic business in global market.
The two sides are dedicated to developing the most innovative, high-quality, and reliable clean energy technologies for customers to take control of their energy needs. As Zorlu Enerji expands the service territories across the world, it will leverage C&D Clean Energy's best-in-class products and services to provide customers with all the benefits of solar, including fixed energy costs, positive impact on the environment, and increased energy independence.