PVTIME - On November 2nd, Datang Huayin Electric Power Co., Ltd. (600744.SH), a China-based company mainly engaged in the manufacturing and sales of thermal and electric power, announced that it intends to use the idle land within its Datang Leiyang Power Plant to build 200MW / 400MWh energy storage project, with an estimated investment of about 805 million yuan.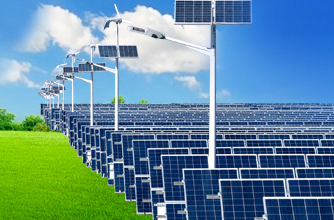 This particular energy storage project will be set in the third phase of Datang Leiyang Power Plant which is a 1,000MW coal fired power project located in Hunan Province of China. According to the announcement, the proposed capacity is 200MW / 400MWh with lithium iron phosphate battery, with no less than 6000 cycle times and no less than 80% of remaining whole life cycle capacity while no less than 85% of system comprehensive efficiency. The project is equipped with 1601.25MW/2.5MWh container-type battery tanks, 80 energy storage converter AC-DC conversion integrated compartments, and adopts the lithium iron phosphate battery with a single battery capacity of 280Ah. Meanwhile, a new 220kV substation will be involved, to connect to Leiyang Branch 220kV bus with a 220kV line which the length is about 0.45km.
The pre-tax internal rate of return of the project investment will be 10.71% during the operation period. The project enjoys a series of preferential policies as it has been listed in New Energy Storage Demonstration Projects in Hunan Province, stated Datang Huaying.