PVTIME - From January 2023, where 715W was achieved, to March 2023, where 723W was accomplished. Following that, a new record has recently been declared by Huasun that TÜV SÜD, an internationally recognised testing organisation, has certified that the Huasun Himalaya G12-132 series highly efficient HJT modules have set another record for module power of 744.43W, with the utmost conversion efficiency of 23.96%.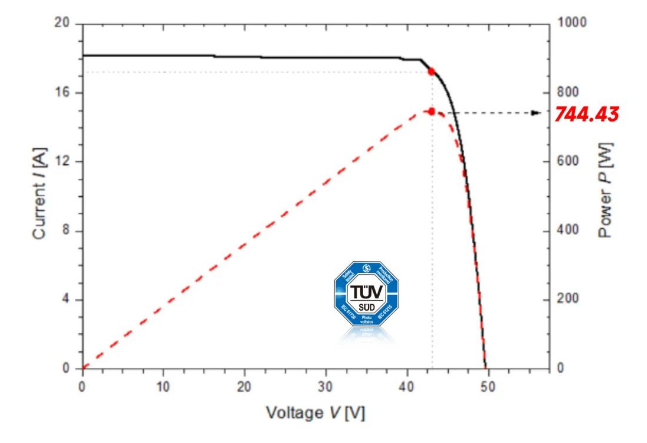 The Huasun Himalaya G12-132 range of highly efficient HJT cells have been coated with butyl adhesive and light conversion film. This increases their power and results in an average conversion efficiency for the mass-produced HJT cells at Huasun's facility in Cuancheng City, China.
"The low-temperature silver paste with high-density fine-grid printing technology was adopted in the HJT cells this time," Huasun Huasun stated that the cell's conversion efficiency and the module's power are set to increase soon with the addition of other metallisation and non-main grid technology to the products.
At present, Huasheng possesses a production capacity of 10GW for heterojunction cells and modules, featuring an industry-leading quality and efficiency. Additionally, the enterprise is making steady progress with its research, development and mass production of new technologies such as copper plating, chalcocite stacking and the no main grid system. Huasun aims to become the Himalaya in the solar industry by relying on its high-efficiency HJT products with a lower LCOE. Huasun's goal is to drive industrial innovation and accelerate the transformation of the energy structure.