PVTIME – A signing ceremony for the BIPV fully transparent solar power generation glass project was held in Liaocheng City, Shandong Province, China on 13 February 2023.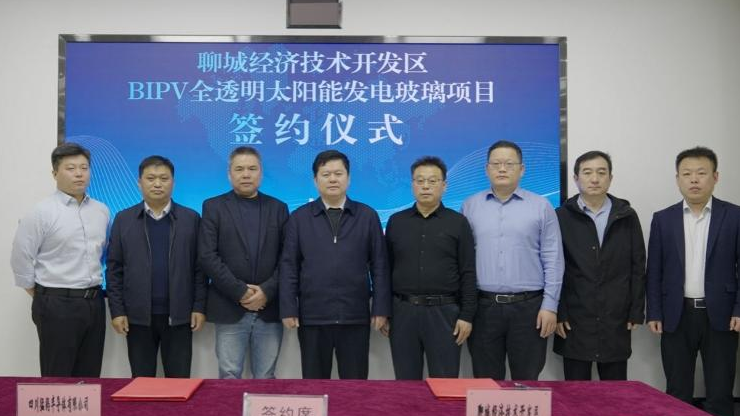 This special project aims to provide 3 million square metres of fully transparent glass for solar PV products, with a total investment of 5 billion yuan. It will be initiated by Sichuan Mammoth Semiconductor Tech Co Ltd, a China-based manufacturer mainly engaged in the production and development of semiconductors, surface technology and coating, and PV solar products, in two phases. The first phase will reach an annual output of 1 million square metres of the fully transparent glass, and a further 2 million square metres per year in the second phase.
The whole project is expected to achieve an annual output value of 2.5 billion yuan and an annual economic contribution of no less than 200 million yuan to the city after reaching full production.