PVTIME - Xinjiang Daqo New Energy Co., Ltd. (688303.SH), a subsidiary of Daqo New Energy Corp. (NYSE: DQ) a leading manufacturer of high-purity polysilicon for the global solar PV industry, announced on November 18 that it has signed a five-year primary polysilicon supply agreement with a leading PV manufacturing company.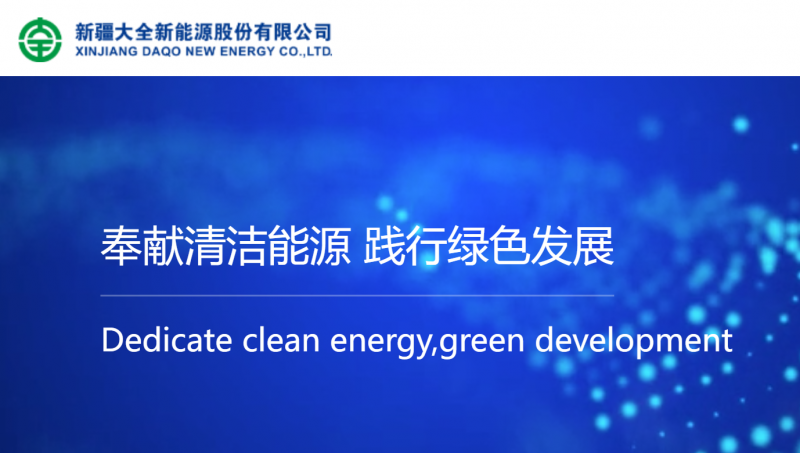 Under the supply agreement, Xinjiang Daqo will provide this customer with a total amount of 148,800MT first-grade polysilicon for solar products from January 2023 to December 2027, with a calculated contract value of 45.086 billion yuan according to the latest price released by PV InfoLink on November 16. The actual prices will be negotiated by both sides monthly according to market conditions.
What is more, this is the seventh long-term order disclosed by Daqo within this year, and the total value of its seven orders is expected to reach 300.5 billion yuan. And Daqo has bagged 1,006,900 MT polysilicon products via these seven disclosed orders in the next 5-7 years.
Furthermore, Daqo announced in July to raise funds of 11 billion yuan, of which 8 billion yuan is planned to be used for high-purity silicon material production project with an annual output of 100,000 MT, or hardly to fulfil these orders with Daqo's current production capacity of 105,000 MT silicon products per year.