PVTIME – On 13 September 2023, Suzhou HORAD New Energy Equipment Co., Ltd. (HORAD), a high-tech equipment manufacturer, and SolarLink, a provider of high-quality solar panels and energy solutions for residential and commercial properties, signed an agreement to purchase solar module equipment at the at USA PV Exhibition RE+.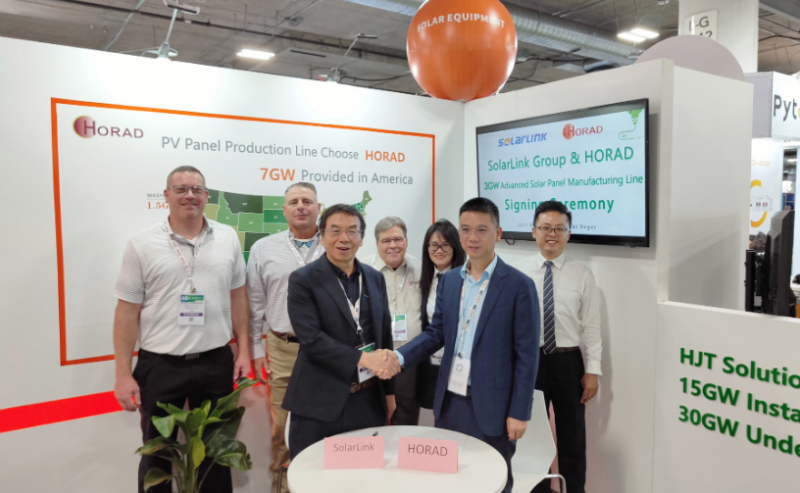 HORAD is pleased to provide 3GW of turnkey solar module production line equipment, including fully automated and customised high-end PV packaging equipment and technology support, at SolarLink's Nevada facility.
HORAD's PV equipment is gaining recognition in the US solar market. This is another major GW-level order recently received from a US partner, following the delivery of module production lines to SILFAB's base in Washington, Canadian Solar's base in Dallas and SEG's base in Houston. And it is confident in the joint promotion of photovoltaic growth in America, taking advantage of HORAD's quick response, high-tech support and local service from its technical service centre and CNC machining centre in America.