Suzhou, September 27th, 2019 /PVTIME/ -- The 2019 Distributed Photovoltaics and Energy Storage Innovation Development Summit (DESS2019), jointly hosted by State Grid Corporation of China, Century New Energy Network and China General Certification (CGC) came to a successful conclusion at the Courtyard by Marriot in beautiful Suzhou.
Chief organizer, CEO, and Century New Energy Network
Co-founder Mr. Jack Zhang kicked things off during the opening ceremony with a
passionate address.
Among the 200 plus new energy industry personnel and
enthusiasts in attendance were 10 energy storage and distributed PV experts
invited by the summit organizing committee as guest speakers. Led by these
distinguished individuals, the summit discussed the developmental paths of
enterprises under the latest industry policies, analyzed market trends in
detail, discussed the breakthroughs of world leading technologies and key
technologies, and shared leading international business applications.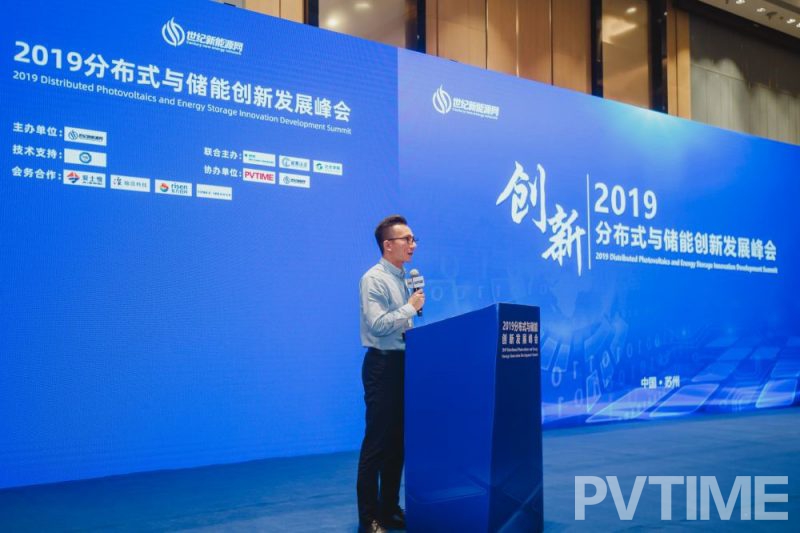 In addition to the "2019 Distributed and Energy
Storage Awards" presented by Century New Energy Network, the "First Set of
National Standard Certification of Lithium Ion Battery for Power Storage" were
also issued by China General Certification (CGC).
Status on Energy Storage:
Flawed
policy systems and pricing mechanisms.
High
costs and uniform business model.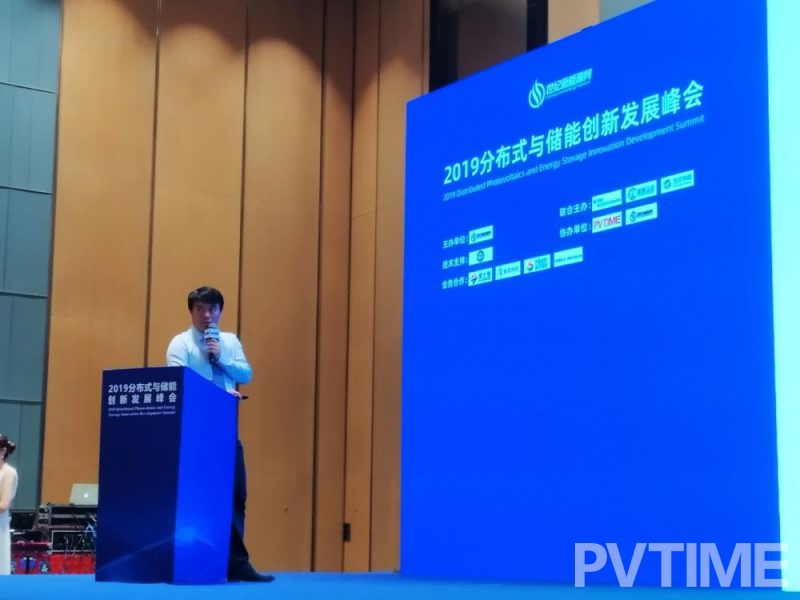 In terms of batteries, research manager
Guo Fan of China Energy Storage Alliance, expressed that the demand
increase for batteries has stimulated more capacity planning initiatives while
the cost of batteries has also been driven down. However, the rate of decline
trend has slowed.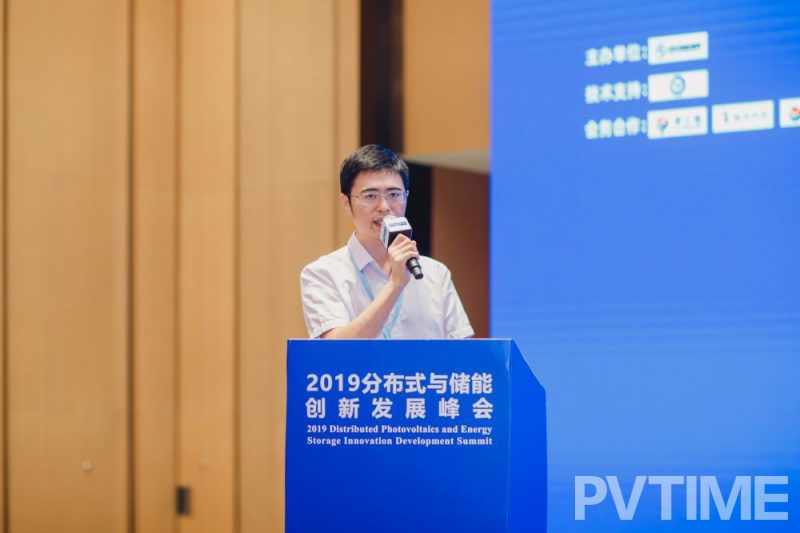 Jiang Hua, project
manager of China Energy Engineering Group Jiangsu Power Design Institute Co.,
Ltd., said that domestic policies are gradually focusing more on the
development of the energy storage industry and showing increased support, but
the system remains flawed and is still in its infancy. The introduction of
energy storage can improve consumer accessibility of distributed energy systems,
guarantee the reliability of power supplies, meet the power quality
requirements, and
maintain
stability between peak and off hours through the distribution of stored power.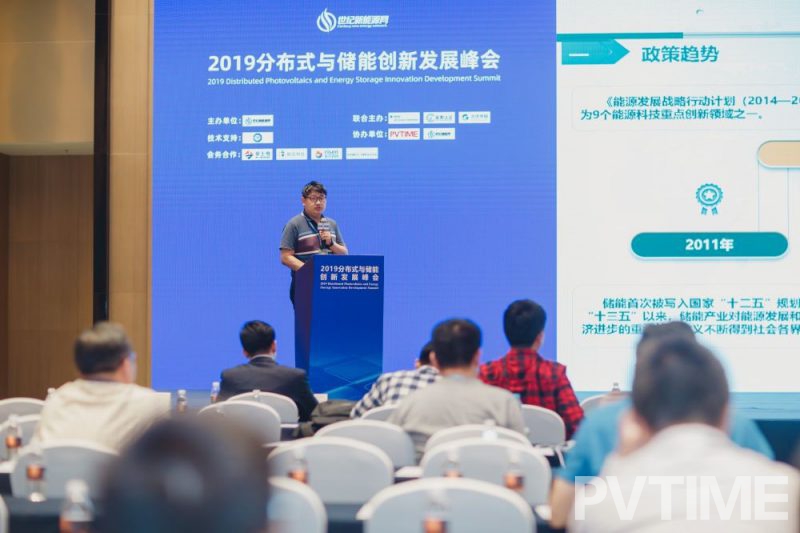 "Energy
storage technologies, such as energy storage grids, need further breakthroughs.
The flawed policy system and pricing mechanisms, high
project costs, financing difficulties, lack of corresponding data support and its uniform business model are the main challenges hindering the
development of the domestic energy storage industry" Liu Runbiao, a senior
researcher at State Grid Corporation of China, stated.
Future for Energy Storage:
The "investment + operation" commercialization
model is similar to the EPC energy management model.
Adapt energy storage applications to changing demands and
new models.
Qin Yufeng, deputy general manager of Risen Energy's energy
storage division said that the "invest + operation"
business model is similar to the EPC model and will be used by clients, third-party
energy storage enterprises and financial institutions such as energy storage
industry funds, to accelerate the commercial scale energy storage application.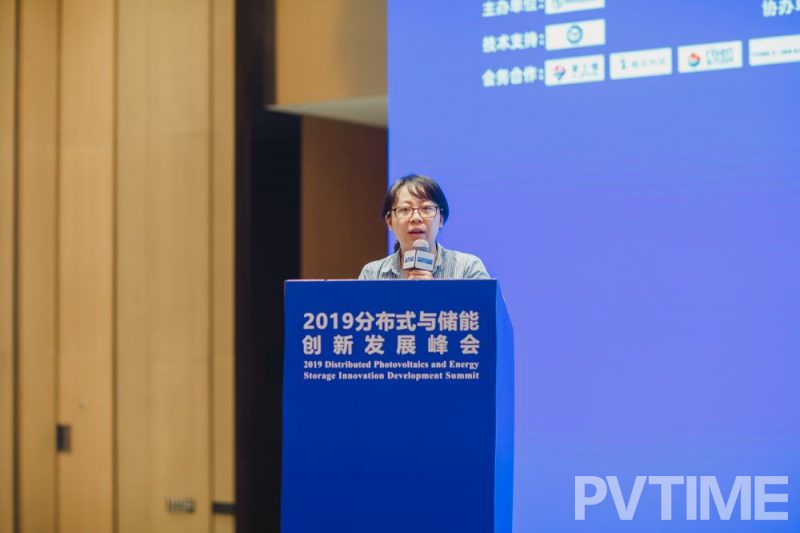 Peng Yu, secretary-general of China New Energy Power
Investment and Financing Alliance, said that in 2018, China's photovoltaic
installed capacity increased by 44.26GW. 123.84 million kilowatts of which came
from centralized power plants and another 50.61 million kilowatts from
distributed photovoltaics, an increase of 20.96 million kilowatts (71%)
compared with the previous year. In terms of energy storage capitalization,
Peng said that some manufacturing companies have started the asset
securitization of energy storage power stations and that the difficulty in
analyzing the market lies in cost, technology, policy and safety.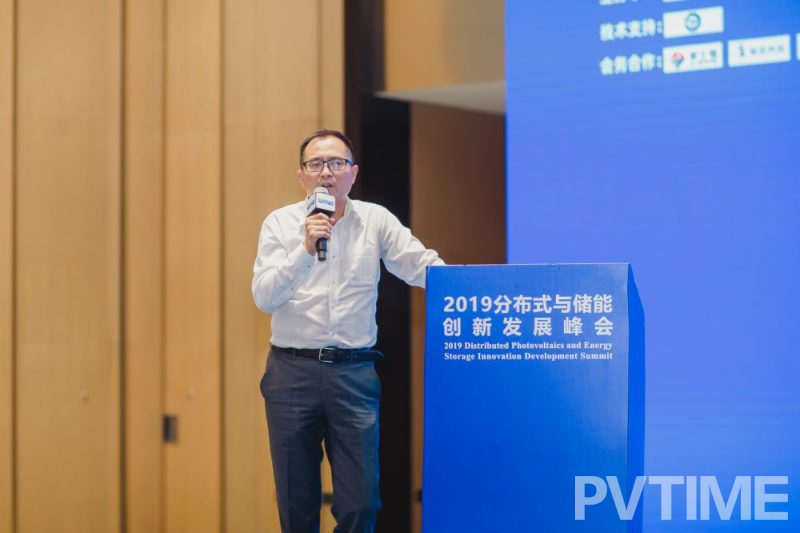 On the topic of technical risks of energy storage
systems, vice president of TÜV SÜD Greater China, Xu Hailiang, introduced the
dangers of electrochemical energy storage systems. Identifying six major risks,
mechanical, chemical, fire, electrical, explosive, and electrical energy risks.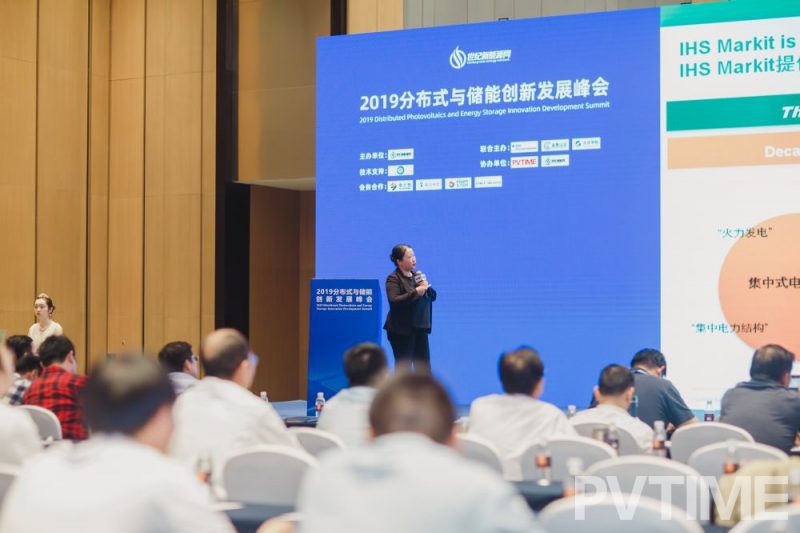 Hu Dan, senior analyst at IHS Markit, said that energy
storage applications are becoming more diverse and flexible. The need for flexibility
becomes more important as we shift away from a "supply-side" heavy model to thinking
more comprehensively about new demands and models.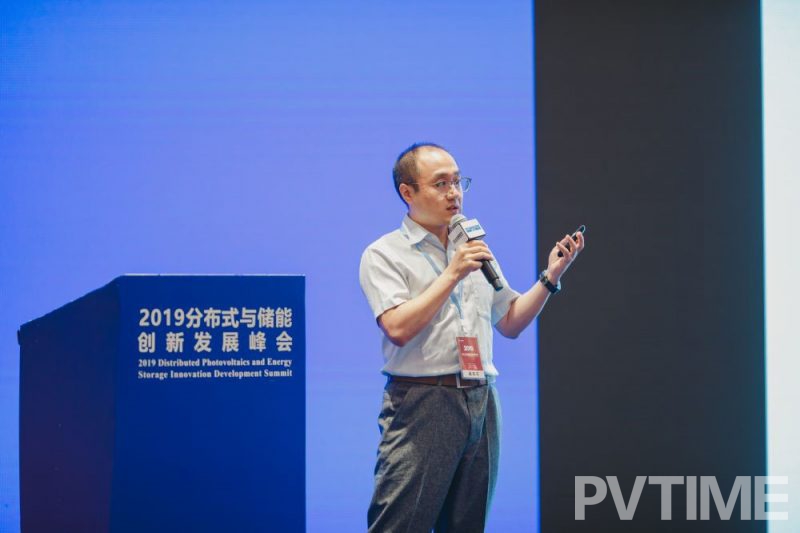 In addition, Xu Shengyu, a senior lithium battery
expert from the Energy Conservation Technology Department of China General
Certification (CGC), conducted a detailed analysis on lithium battery standards
and power storage certification.
Trio
of companies awarded "First Batch of National Standard Certification of Lithium
Ion Battery for Power Storage".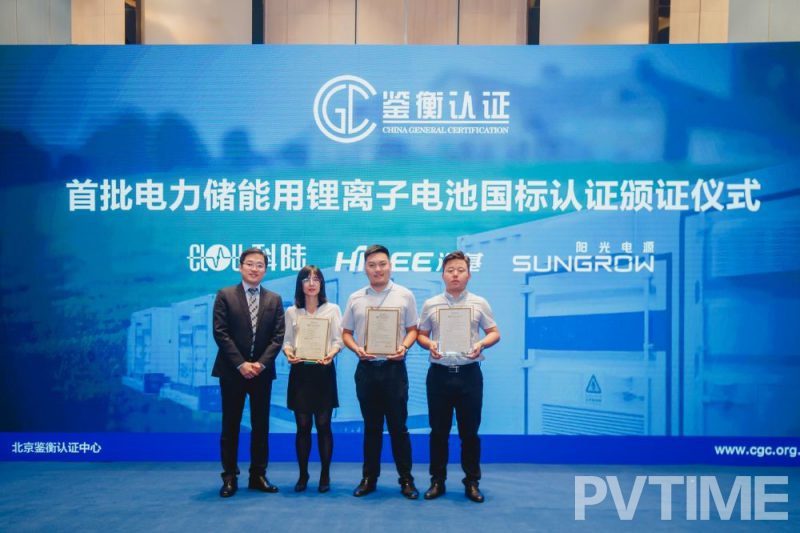 During the summit, Mr. Zhou Gang, General Manager of
Solar Energy and Energy Storage Department of China Certification Center, came
on stage to announce the certified enterprises and issued certificates to their
representatives. After rigorous testing and review of factory quality assurance
capabilities, the first batch of certifications were awarded to "Shenzhen Clou
Electronic Co., Ltd.", a leading domestic integrated energy service provider
that has demonstrated outstanding performance in the field of thermal power
frequency modulation. Excellent battery storage supplier "HIGEE", and
the world's leading supplier of energy storage equipment and system solutions
"SUNGROW Co., Ltd.".
Risen
Energy, AISWEI and Co Named Most Innovative Enterprises.
Innovative projects and products are the crucial to
the development of enterprises. In the future, innovative developments in the
new energy sector will continue to bring about many changes, helping the
industry reach new heights.
Awards presented at the 2019 Distributed PV and Energy
Storage Innovation Development Summit were categorized as: Most Innovative
Enterprises of 2019, Most Innovative Products of 2019, Most Innovative Projects
of 2019, and Most Innovative Institutions of 2019. An expert judging panel and
online polling determined the winners for each category.
Most
Innovative Enterprises of 2019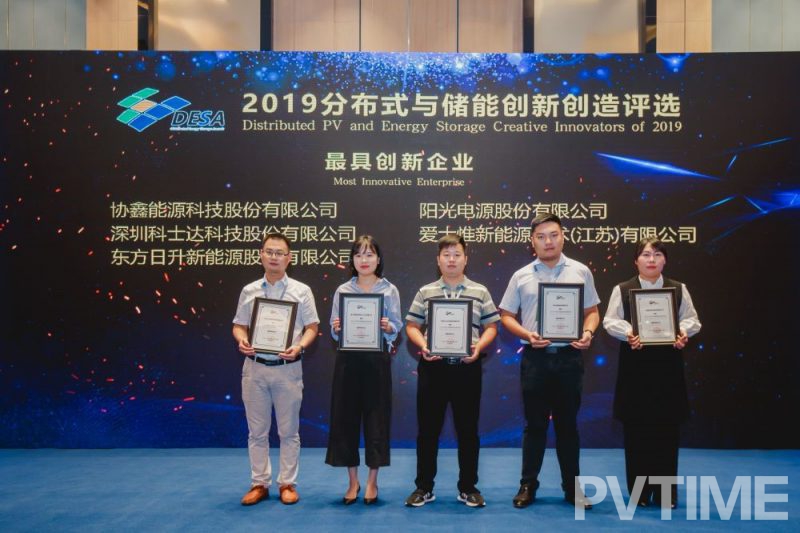 GCL
SUNGROW Co., Ltd.
K-STAR Technology Ltd.
AISWEI New Energy Technology (Jiangsu) Co., Ltd.
Risen Energy Co., Ltd.
Most
Innovative Products of 2019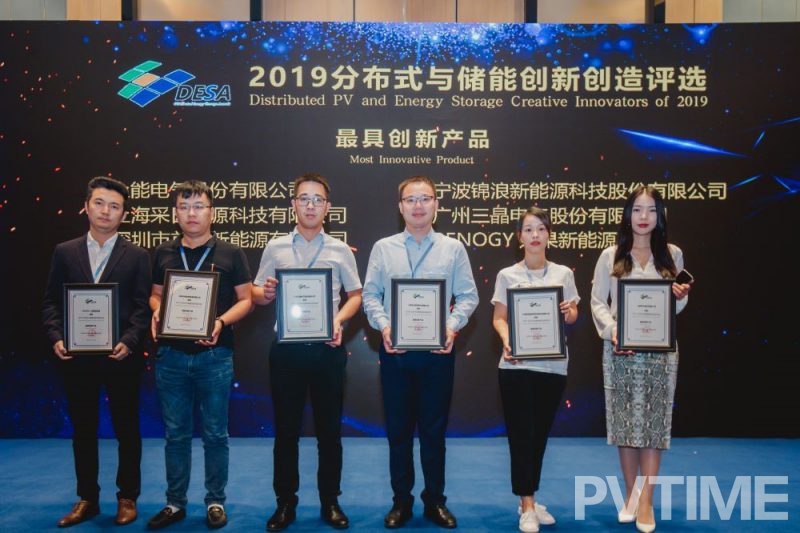 Shanghai Electric
Ginlong Technologies
Shanghai Sermatec Energy Technology Co., Ltd.
Guangzhou Sanjing Electric Co., Ltd.
SOFARSOLAR Co., Ltd.
RENOGY
Most
Innovative Projects of 2019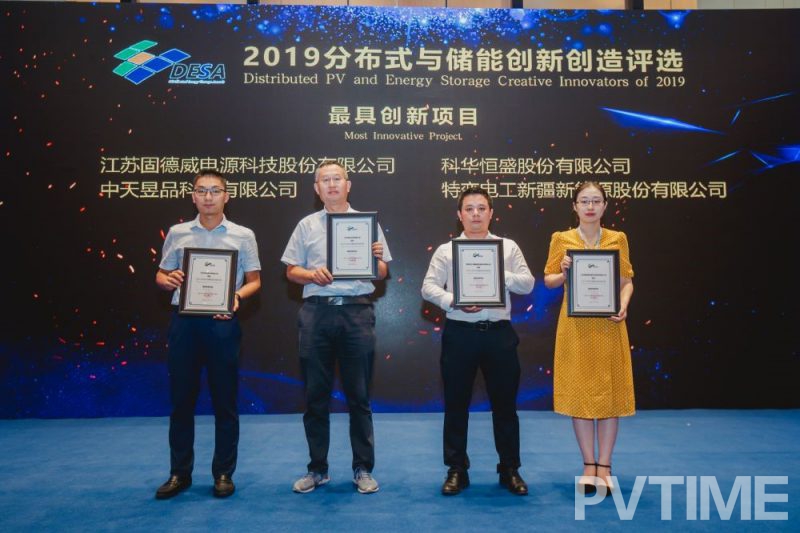 GOODWE
Kehua Tech
ZTT
TBEA
Most
Innovative Institutions of 2019
TÜV SÜD Greater China TÜV
China Electric Power Research Institute