PVTIME – Recently, Shanmei Group, a China-based company mainly engaged in coal production, financial investment, real estate development, technology research and development, and emerging energy, announced that it intends to invest in silicon production for its Huangling Silicon-based New Material Integration project in Shanxi Province of China.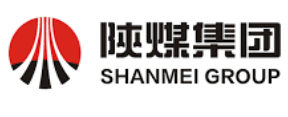 The whole project will be initiated by Huangling Mining Group Co., Ltd., a core subsidiary of Shanmei Group, with total investment of 18.2 billion yuan. The project is planned to reach production capacity of 100,000 MT of industrial silicon, 100,000 MT of polysilicon, 20GW of monocrystalline rods and 10GW of monocrystalline silicon wafer each year. Once upon completion, the annual sales income is estimated to be 21.4 billion yuan, while the total annual profit to be 11.9 billion yuan.
What is more, this particular project is expected to optimized the local industrial structure, adjusting the industrial layout and promoting the economic transformation for the city.