PVTIME - Guangdong No.2 Hydropower Engineering Company, Ltd. (002060.SZ), announced on August 9 that two of its subsidiaries will invest in photovoltaic and energy storage projects in Xinjiang of China respectively, with a total investment of 1 billion yuan.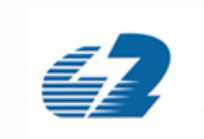 One of its Xinjiang Subsidiary intends to invest in 512 million yuan to launch the first phase of photovoltaic power generation and energy storage project in Wushi County of Xinjiang within 6 months. The Phase I 100 MW is designed to use 224640 pieces of 545Wp monocrystalline silicon modules, and with 15MW/45MWh energy storage. Another wholly-owned Xinjiang subsidiary will continue the third phase (100MW) of photovoltaic and energy storage project in Marabishi County of Xinjiang, with a total investment of 488 million yuan, within 5 months.
Both the construction bases are gifted with rich sunlight resource and long frost-free period. The new projects are expected to be an important step for the company to expand its clean energy power generation business and increase the profits. Although the raise in price of solar modules and the replacement of energy storage cells may lead to cost increasing, the projects are estimated to achieve economic benefits and further improve the operating performance of the company and its subsidiaries in Xinjiang.
What is more, the total installed capacity of photovoltaic power generation projects that the company has completed or put into operation is 766.38MW up to date, and the company will disclose the progress of the projects in time.