PVTIME – On February 28, Xinyi Glass Holdings Limited ("Xinyi Glass" or the "Group")(00868.HK), a leading solar glass manufacturer, announced its annual result for the year ended December 31, 2021.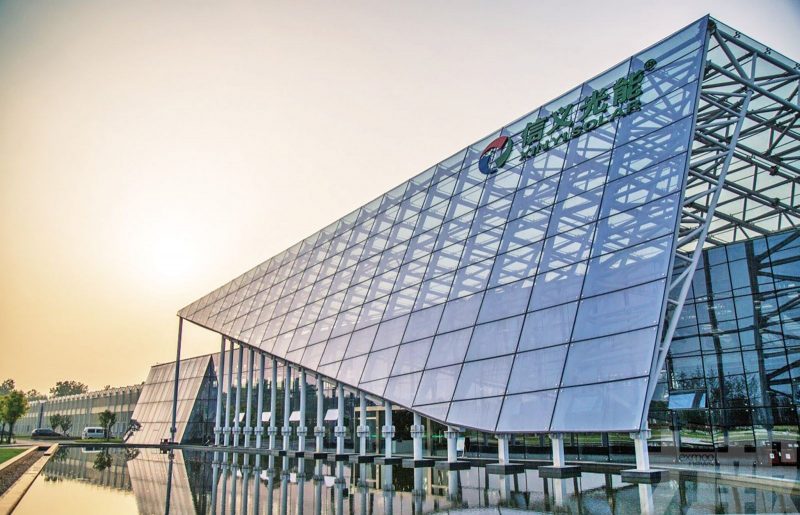 During the year of 2021, Xinyi Glassmade a remarkable revenue increase of 30.4% to HK$16,064.7 million due to the continue growth of its two core businesses the solar glass and solar farms.
The gross profit was up 14.7% to HK$7,548.5 million with a gross profit margin of 47.0% resulted from a lower average selling price of the solar glass segment and soaring procurement costs for certain raw materials and energy that were partially offset by higher production efficiencies from new capacity ramp-up and higher revenue and profit contributions from thin glass products (2.0mm). And the net profit rose 8.0% to a record high of HK$4,924.3 million with a net profit margin of 30.7%. The basic earnings per share were 55.65 HK cents, which were 55.4 HK cents in the year of 2020.
Xinyi Glass continued to strengthen the leading position in the industry by expanding the production capacities, enriching the product portfolio and strengthening the cost control measures. As of December 31, 2021, Xinyi Glass maintained a healthy financial position, with cash and cash equivalents at HK$7,458.3 million, which was HK$ 9,291.2 million by December 31, 2020. The Board of Derectors proposed the payment of a final dividend of 10.0 HK cents per share, while that was 17.0 HK cents in the year 2020. The dividend payout ratio for the year was 48.7% whereas that was 48.1% in the previous year.