PVTIME – Today, TCL Technology announced its intent to participate in the 100% equity acquisition of Zhonghuan Electronics Information Group at the cost of 10.97 billion yuan.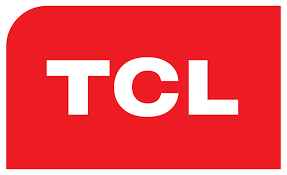 TCL Group's decision does not come as a surprise since acquisition rumors began circulating in January of this year. Moreover, on June 12, TCL Technology established a wholly-owned subsidiary in Tianjin named Tianjin Silicon Material Technology Co., Ltd. with Deputy Chairman of TCL Group's Investment Management Committee Liao Qiao as the legal representative.
This information was interpreted by the industry as the most obvious sign of TCL's intent acquire Zhonghuan Electronics Information Group , and that good news was near.
On January 19, Zhonghuan Group issued an announcement stating it had received notice that its two shareholders, Jinzhi Capital (holding 51% equity share) and BHRD (holding 49% equity share), would be submitting a request to the State-Owned Assets Supervision and Administration Commission of the Municipal Government of Tianjin for approval to sell their stakes in Zhonghuan Group to outside investors.
This notice came two days after media reports that the government of Tianjin was in early talks to sell stakes in two of its listed technology firms Tianjin Zhonghuan Semiconductor Co., and Tianjin Printronics Circuit Corp. to Chinese consumer electronics giant TCL Technology.
Zhonghuan Group then announced on that Jinzhi Capital and BHRD had received approval from the State-owned Assets Supervision and Administration Commission of the Municipal Government of Tianjin on May 16 and would jointly disclose their intent to the transfer of their equity in Zhonghuan Group on the Tianjin Property Rights Exchange on May 10.
According to the property rights transfer information disclosed by Tianjin Property Rights Exchange, the target of this transaction is 100% equity of Zhonghuan Group, the transfer base price is 10.974 billion yuan, the target enterprise asset evaluation price is 12.553 billion yuan, and the net asset evaluation price is 10.065 billion yuan.
In their press release issued today, TCL Technology stated that it had held the second interim meeting of the board of directors on June 13, 2020, where the company deliberated and passed the proposal on the company's participation in the public delisting and acquisition of 100% equity in Zhonghuan Group. The press release also stated that the company had submitted the relevant materials of the application for transfer in accordance with the requirements of Tianjin Property Rights Exchange, and received the notice of confirmation of transfer qualification on June 17, 2020.