2020 Indian solar market outlook
As inverters and modules technologies continue to mature, more and more people are turning their eyes towards solar power. With an anticipated rise of 14% year-over-year, global solar installations are expected to reach 142 gigawatts (GW) in 2020 while the inverter market continues to show signs of growth each year as well. Keeping their mind on future electricity needs and focusing on providing clean energy, the India government is attempting to achieve the goal of reaching100 GW of grid connected solar power capacity by 2022 and 450GW in the future.
India is undoubtedly among the top solar performers in the world with its more than 300 operational solar farms. According to reports, more than 10GW of new generation capacity will be deployed India this year. With this, Sineng expects a large pipeline of projects to flow in and overturn the lull of 2018 and 2019, spurring the return of growth.
As of 2019, there are over 35 inverter supplies active in the Indian market. Top players are looking to actively expand, which will lead to intense price competition and churn the suppliers landscape. Sineng always appreciates competition and views this as an opportunity to innovate, learn, adapt and ultimately, improve.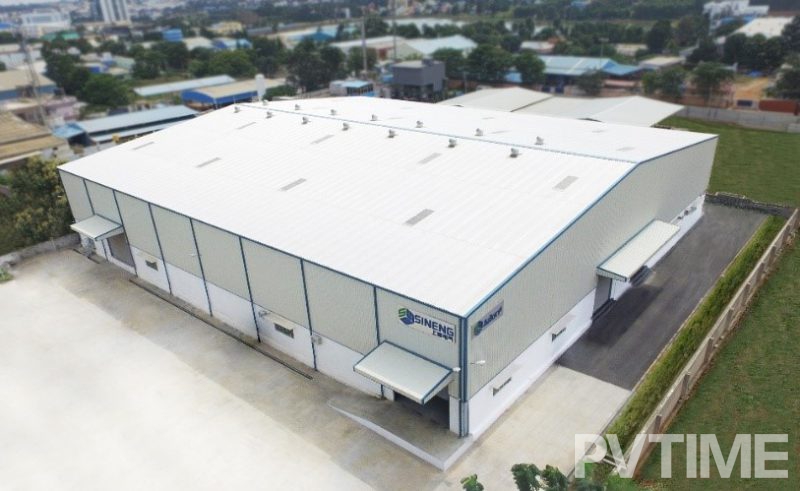 Indian inverter market trends and inverter of choice
The top 10 inverter suppliers accounted for an estimated 75% of total global shipments in 2019 and 94% in India. Based on the inverter market share data from the past five years, the Indian utility-scale solar projects market is dominated by central inverters. "The bigger, the better" seems to be the mantra since inverter prices depends on their power capacity. Sineng's central 3.125 MW inverter is developed for large utility-scaled applications and has been dominating the Indian market.
Choosing the right inverter can be a game of inches. In order to optimize performance, Sineng focuses on the minute details that most other inverter manufacturers miss during product development.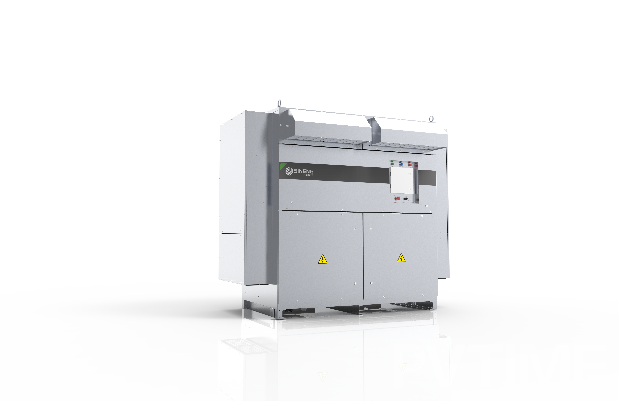 Compatible with state-of-the-art technologies
Per Konstanz, optimum LCOE will be achieved by 2021/2022 through the utilization of tracking systems (single or multi axis) and bifacial modules. This technological combination needs inverters to be able to operate at full-load as well overload in order to generate more power. This is not an uphill task for Sineng's central 3.125 MW inverter as it can run at full load for long periods due to its reliable and robust components selected through an advanced design process. In compliance with both IEC and CA standards, the 3.125 MW inverter also features an overload capacity of 115% for a longer period.
Cost effective optimum LCOE
Utilizing bigger block sizes is a great way to reduce LCOE but has its challenges. However, these challenges an be easily solved with Sineng's 3.125 MW inverters which are suitable for large ground mounted PV plants with its large block sizes of 3.125 MW, 6.25 MW, or 12.5 MW. In addition, the skid or integrated 6.25 MW solution consisting of 2*3.125 MW outdoor inverters, SF6 switchgear, 6.25MW double split transformer, and LV distribution & communication cabinets are also available. CAPEX studies show that Sineng's 3.125 MW skid solution's cents/Wp savings is even more distinctive.
Adapting to harsh environments
There's nothing worse for plant owners than an inverter that cannot adapt to harsh environments as plants are often situated in harsh hilly, coastal, and desert areas. In these regions, major challenges such as temperature, ingress protection, and corrosion protection are the most problematic. The 3.125 MW inverter adopts forced air cooling, which is a superior heat dissipation method than the natural cool method on account of lowering internal temperatures. Moreover, the two-phase heat exchanger is also applied to key component compartments, earning it an IP65 rating. Also, the inner compartment is not directly exposed to the top air inlet as it is totally sealed and separated, preventing the entry of sand and dust. The 3.125 MW inverter adapts C4 or C5 corrosion protection, both solutions can make it ideal for application in coastal, chemical industrial, and other harsh environments.
Saving time and hassle with smart monitoring and controlling
Power plants experience problems often, what matters is how fast operators respond to them. With Sineng's complete monitoring and controlling solution, which includes smart communication box SAU100, local SCADA, Sienergy cloud remote SCADA, and Inaccess PPC (Power Plant Controller), operators can figure out in real time if any abnormalities in power generation are present. Effectively saving time and reducing hassle for O & M.
Reliability and much more!
Providing reliability is a game of margins in the inverter market and it isn't exactly easy! In order to ensure a high PR, Sineng inverters are equipped with all kinds of protections that a plant owner could wish for.
A considerably large amount of issues are caused by fire hazards and but are discussed as much as they should be but Sineng inverters feature arc-fault detection devices(AFDD) and a smoke detectors.
Sineng inverters are protected from lighting strikes and other surges by Class II and III protection devices.
Fan rotation speed is controlled according to temperature sensor and the fan control is thermostatic.
DC inputs on inverters are equipped with hall sensors. The current, voltage, and power of each combiner box can be observed from the monitoring system or the inverter display.
The 3.125 MW inverter characterizes a load ratio of up to 1.5 for the wide time window, indicating that the inverter can generate more power during low irradiance.
PID is mitigated the by negative grounding.
SVG functionality provides fast acting reactive power to grids, adjustable from +0.8 to -0.8.