Growatt announced that it donated one unit of its inverter, Growatt 20KTL3-S, to the Indore Cancer Foundation Charitable Trust (ICF), a not-for-profit charitable organization in central India, for its rooftop solar power plant project.
The ICF was established in 1988, with its focus on head & neck cancers, the most common cancers among Indian male adults, promoting medical education to the public and conducting clinical researches. To reduce carbon footprint and power the facility with clean solar energy, the ICF initiated the installation of a 20kW solar power plant on the rooftop. After learning about the initiative, Growatt donated a 20kW inverter and worked with other parties to finish the project.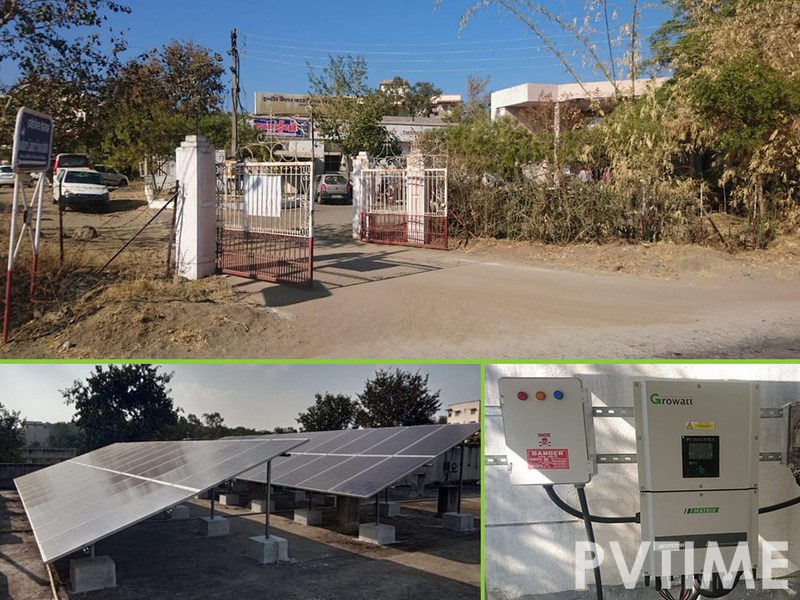 Growatt has been committed to corporate social responsibility ever since its foundation. It applies responsible practices in the workplace and has been awarded the SA8000 certification. Growatt supports social and charitable causes through donations and has contributed to many photovoltaic projects that are aimed at poverty reduction, as well as those in schools in remote areas with limited access to the grid. The donation to ICF is another example of Growatt's commitments to the society.
The plant has now been commissioned and connected to the grid. This 20kW rooftop project is expected to produce an energy output of approximately 32,000kWh annually, which will provide electricity power for the whole facility and help cut the bills. The ICF expressed their special thanks to Growatt for donating the inverter.
"Growatt entered the Indian solar market in 2011. After years of growth we are now one of the top inverter brands in the rooftop solar market. With great power comes great responsibility. Growatt is committed to social responsibility and we are honored to make this donation and contribute to the rooftop solar plant of the ICF," says Frank Qiao, Growatt co-founder and sales director. "Its annual power generation will help reduce CO2 emissions equivalent to 400 to 500 trees planted. This is definitely another achievement of the ICF in their noble work they've been doing for decades."