PVTIME - Yesterday afternoon, Gosenor Technology
Shares Co., Ltd (hereafter referred to as "the company") formally signed a
strategic cooperation agreement with United States' Apollo Solar Energy Inc. (ASE)
for the acquisition of an 85% equity stake in Sichuan Apollo Solar Science
& Technology Co., Ltd. and the construction of a tellurium project in China.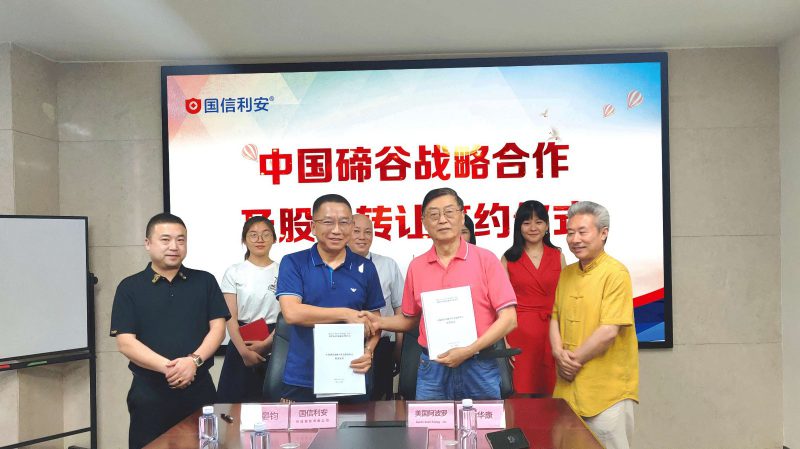 Sichuan Apollo Solar Science &
Technology Co., Ltd. is a wholly-owned subsidiary of Apollo Solar Energy Inc. ASE
also holds a 35% equity stake in Chengdu Optoelecronic Materials Co., Ltd., a producer
of CdTe (cadmium telluride) power generation glass with nearly 60 intellectual property
rights, world leading research and production technology, the world's first
ultra large power generation glass production line, and access to tellurium
resources.
Based on the needs of technological
innovation, after the completion of this acquisition, the company will
indirectly become the second largest shareholder of Chengdu Optoelectronic
Materials, and will have absolute control of the rare mineral resources in
China, creating conditions for establishing the "Chinese Tellurium
Valley". At the same time, this acquisition is also an important step in
the transformation of the company's financial technology and technology
entities.