Canadian Solar Inc. (the "Company", or "Canadian Solar") (NASDAQ: CSIQ) today announced its wholly owned subsidiaryRecurrent Energy, LLC ("Recurrent Energy") has sold its equity stake in the 134 MWp/100 MWac Mustang solar project to the Renewable Power Group of Goldman Sachs Asset Management, L.P. ("Goldman Sachs"). This transaction completes Recurrent Energy's sale of equity stakes in the 973 MWp portfolio of California solar projects that came online in 2016. The Company expects to recognize the sales revenue from Mustang in the second quarter of 2019.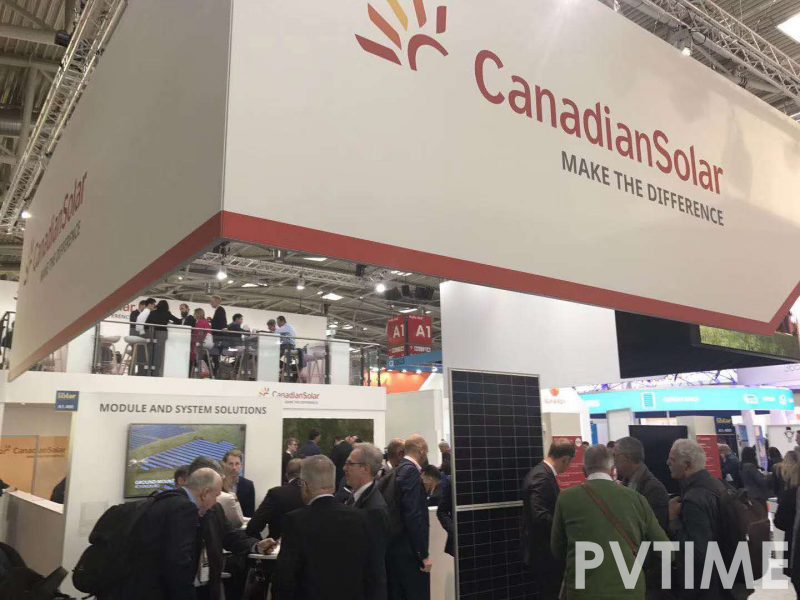 Community choice aggregators (CCAs) Sonoma Clean Power and MCE (formerly Marin Clean Energy) are the purchasers of the electricity from the Mustang project under long-term power purchase agreements. Mustang became the first utility-scale solar project fully contracted with CCAs to obtain non-recourse financing in October 2015. Today, Recurrent Energy continues to lead the renewable energy industry in power contracts signed with CCAs. Wood Mackenzie reported in its U.S. Utility PV Market: Quarterly Update – Q1 2019 that Recurrent Energy holds 42 percent of all signed electricity contracts with CCAs.
"We are thrilled to partner with Goldman Sachs on the sale of the Mustang solar project, and this transaction again demonstrates Canadian Solar's ability to attract top tier investors," said Dr. Shawn Qu, chairman and chief executive of Canadian Solar. "Constructed with a primarily local workforce, the Mustang project was a prime example of how solar project development benefits the surrounding communities."
Located in California's Central Valley, Mustang produces enough clean electricity to power approximately 45,000 homes. Canadian Solar will continue to provide asset management services to the project. More information on the project can be found in this quick video overview:vimeo.com/recurrentenergy/remustang.
About Recurrent Energy
Recurrent Energy is a leading utility-scale solar and storage project developer, delivering competitive, clean electricity to large energy buyers. Based in the U.S., Recurrent Energy is a wholly owned subsidiary of Canadian Solar Inc. and functions as Canadian Solar's U.S. project development arm. Recurrent Energy has approximately 5 GW of solar and storage projects in development in the U.S. Additional details are available atwww.recurrentenergy.com.